DreamWeaver Carpet – Unbiased Review (2022)
Carpets can fade in colour, be hard to clean, and smell bad if they get wet. Or rather: That used to be the case. DreamWeaver carpet resists stains and moisture, comes with a warranty, and is anti-allergy. Join me as I investigate the technology, history, and styles of this amazing flooring.

In Short
The founders of DreamWeaver, have over 70 years of experience with carpets.
Let a professional install your DreamWeaver carpet, incorrect installations can result in a voided warranty.
This brand offers two premium ranges and two budget ranges.
You can buy DreamWeaver carpet in either polyester or nylon types.
Both fiber types are available in soft versions.
Each carpet gets solution-dyed for an infusion of color.
Warranties range from 15 years to a limited lifetime.
DreamWeaver carpets have a lighter backing than most other brands.
These products are latex-free. Ideal for customers with latex sensitiveness.

DreamWeaver Technology
The ground-breaking technologies used are among the many things that drove these carpets to stardom. Let's take a closer look at the technology that drives some radical aspects of
DreamWeaver carpets
.
PureBac
Carpets with PureBac are 100% latex-free. It makes the backing ideal for customers with latex delicacy. Since latex or rubber is the heaviest part of
carpet backing
, PureBac makes DreamWeaver carpets
50% lighter than other brands
. The Engineered Floors website doesn't list the exact substance used for PureBac. I can only assume that DreamWeaver has kept the exact formulation secret, to keep an edge over their competitors. They have a
Green Guard Plus certification
for low VOC emissions. You can rest assured that your carpet won't leach harmful chemicals (VOCs) into the air. Engineered Floors LLC. has merged many other elements into PureBac while creating an anti-allergy backing. One advantage lies in the backing's odor-free nature. It
doesn't produce any odor
when it warms since it contains neither latex nor glue. PureBac comes with pet stain resistance and a 10-year warranty. If your pup turns your carpet into an outhouse, the carpet backing won't disintegrate. Breathable Purebac and the PureColor tech make DreamWeaver carpets
a breeze to clean
. They feature Ultra-Fresh, an eco-friendly carpet treatment that inhibits the growth of mold and germs. According to Engineered Floors, Purebac is lighter, softer, and more flexible,
making installation easy
.
So far, there's no reason to doubt this claim.
Unlike some other brands, complaints don't abound about these carpets. Most installers and customers agree that DreamWeaver has a well-deserved reputation.
PureColor`
While traditional dyeing processes are quick and easy, they tend to fade easily. Every DreamWeaver carpet goes through a
solvent-based dye infusion process
. Traditional dyes coat the surface of every fiber. PureColor technology infuses the color into each fiber's core. You can look forward to a carpet with
long-lasting vibrancy
. DreamWeaver carpets aren't the only flooring type to use solution-dyed fiber. They are among the leaders in this field, though. PureColor tech is stain-resistant, soil-resistant, and fade-resistant.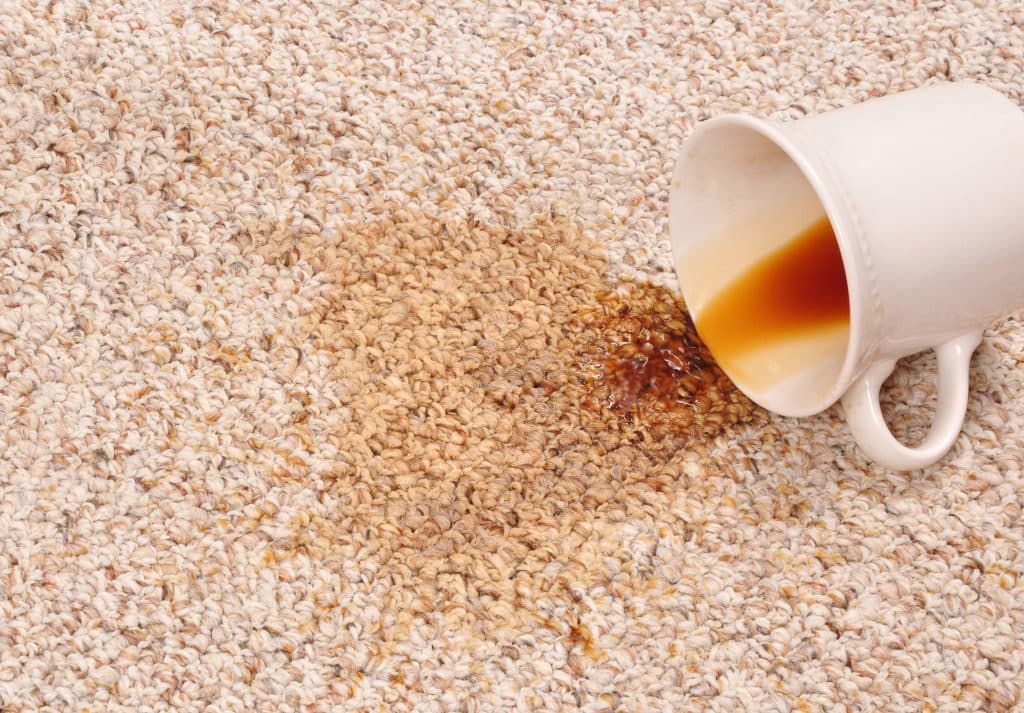 PureColor tech warranties can last anything from five years to a lifetime. The
carpet and color last longer
, which makes DreamWeaver carpets much cheaper. Solution-dyeing is more sustainable than traditional dyes.
It uses 80% less water
.
What Is DreamWeaver Carpet Made Of?
DreamWeaver carpets come as
both nylon and polyester products
. The range you buy may be available as nylon, polyester, or either. Shaw released the premium and budget ranges in both materials. You can buy both carpet fibers in
varying levels of softness
. Want to know more about the different types of carpet fiber? Read my
guide to carpet fibers
. It discusses six different types of fiber and why they work well.

About DreamWeaver Carpets
We've gathered information about the history, manufacture, and production of DreamWeaver carpets. Below, we'll lay all your burning questions to rest.
Who Founded DreamWeaver Carpets?
DreamWeaver carpets may be one of the newest large carpeting brands in the US, but
their roots run deep
. Founder Bob (Robert) Shaw is the son of Clarence Shaw, who began Shaw Flooring. Clarence purchased a commission dye company in 1946 and continued to add holdings as time went by. In 1958, Bob Shaw took over as CEO, and Shaw Industries Inc. saw first light in 1971. In 2001, Bob sold Shaw Flooring to Berkshire Hathaway Inc. In 2009, he launched DreamWeaver carpets, making this
the family's second success
in the flooring industries.
Who Makes DreamWeaver Carpets?
Engineered Floors LLC.
, owned by Bob Shaw, is responsible for the manufacture of DreamWeaver carpets. This type of carpet is only one of the flooring ranges produced by the Engineered Floors brand.
Where Is DreamWeaver Carpet Made?
DreamWeaver carpets are
made in the USA
, as are most of the products by Engineered Floors. As with their previous endeavors, the Shaw family maintains their ambitions to hire an American workforce.
Who Carries DreamWeaver Carpets?
While you won't find DreamWeaver products at stores like Home Depot, they're
available at carpet stores nationwide
. Retailers include
Georgia Carpet
and
Carpet Express
. You can buy in-store or order online.

How Good Is DreamWeaver Carpet?
Many people ask, "How good is DreamWeaver carpet?" We've gathered information about this type of flooring to show you how great this brand is. Hint: articles like the
nylon carpet buying guide
can be helpful when you're choosing a carpet. Since DreamWeaver is still a relatively new brand on the market, only time will tell how good the quality is. Most customer complaints seem to result from installing budget-grade DreamWeaver in high-traffic areas. Remember to install the more durable carpeting grades in rooms like foyers and hallways.
Durability
DreamWeaver carpets are well known for their staying power. The exact level of hardiness you get depends on the specific product you choose. The premium collections have longer warranties than the budget ranges. Some high-quality products' warranties range from
25 years to a lifetime
. Thanks to ProBac's moisture and pet stain resistance, DreamWeaver carpets
can handle most spills
. If Fido leaves a puddle or your water heater breaks, your carpet won't disintegrate. Don't install these products in bathrooms or rooms that flood. Not even DreamWeaver carpets like to stay wet. Thanks to the soil resistance of Ultra-Fresh technology, they
can handle most traffic conditions
. For a high-traffic area, choose a premium product. These carpets can handle anything you throw at them (including the kitchen sink) as long as you
don't let them stay wet
. Most customers and wholesalers agree that DreamWeaver carpets are truly durable. The exception seems to be in the case of the polyester products—these reputedly shed and wear out quickly in high-traffic areas.
I think these reports come from users who installed the budget range, rather than the premium range, in areas with a lot of foot traffic.
Collections and Fiber Types
DreamWeaver carpets come in
four major sales collections
. Two of them are budget collections, and two are premium. In the same vein, two of the collections consist of polyester, while the other two are nylon. If you're unsure which fiber type you want, look at my
nylon vs. polyester carpet comparison
. The premium collections consist of PureColor Soft Polyester and PureColor Soft Nylon. As you might expect, PureColor Nylon and PureColor Polyester make up the budget collections. The
Soft series has thicker weaves
and a much longer warranty. The standard series has a 5 – 25 year warranty, is thinner, and not as soft. DreamWeaver carpets come in
a myriad of fiber types
. While we can't provide a list of all the different weaves, we can tell you there are three main thread coloring ranges. You can purchase carpets treated with PureColor, PureColor TwistX, or PureColor Solutions.
Colors and Styles
DreamWeaver makes
hundreds of different colors
. Not every style is available in all colors, so check the options for the style you want before purchasing. You may even want to select styles based on available colors.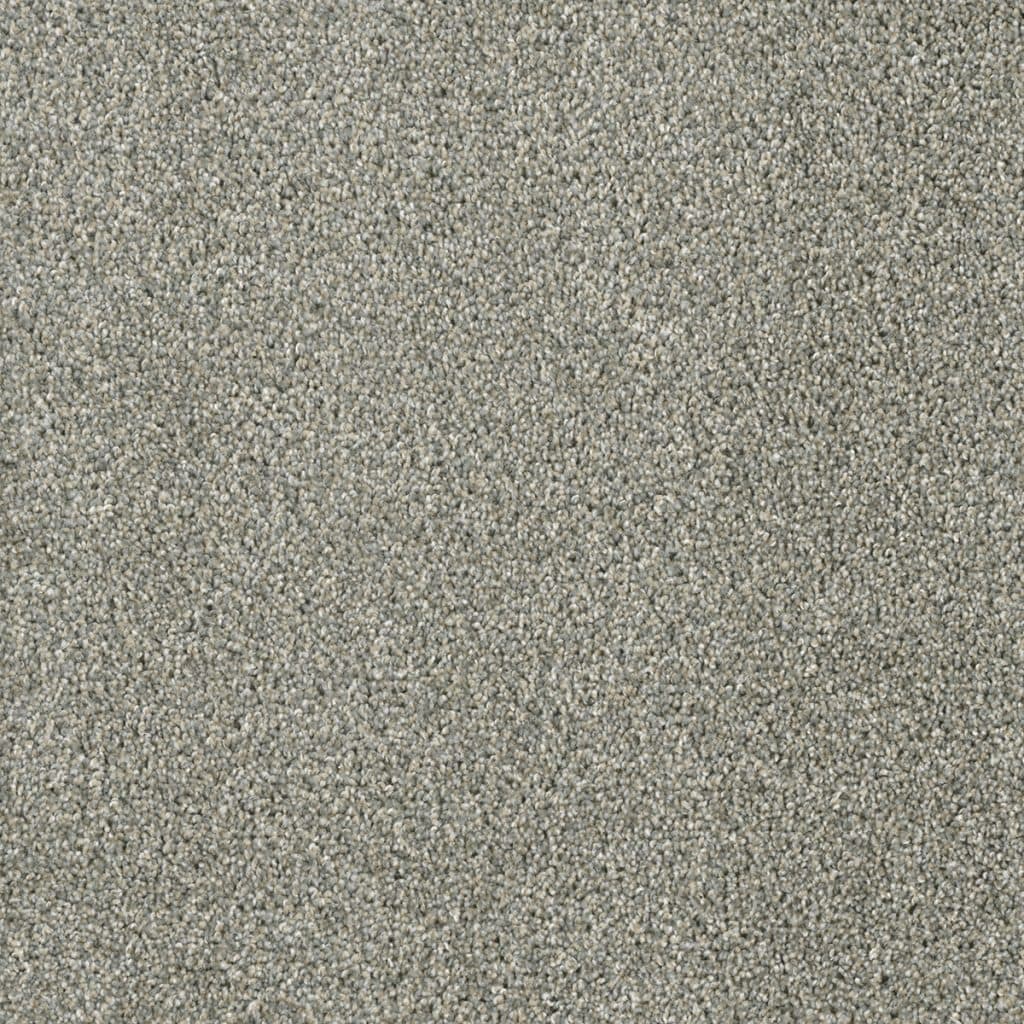 Are you struggling to choose the right color carpet? Check out my
guide to choosing the perfect carpet color
. If DreamWeaver has the perfect color for you, I'll help you find it. Style options range from textured cut pile and cut pile to cut & loop pattern repeats, and installation pattern repeats. You can pick from
over 100 different carpet styles
to find the option that suits your floor.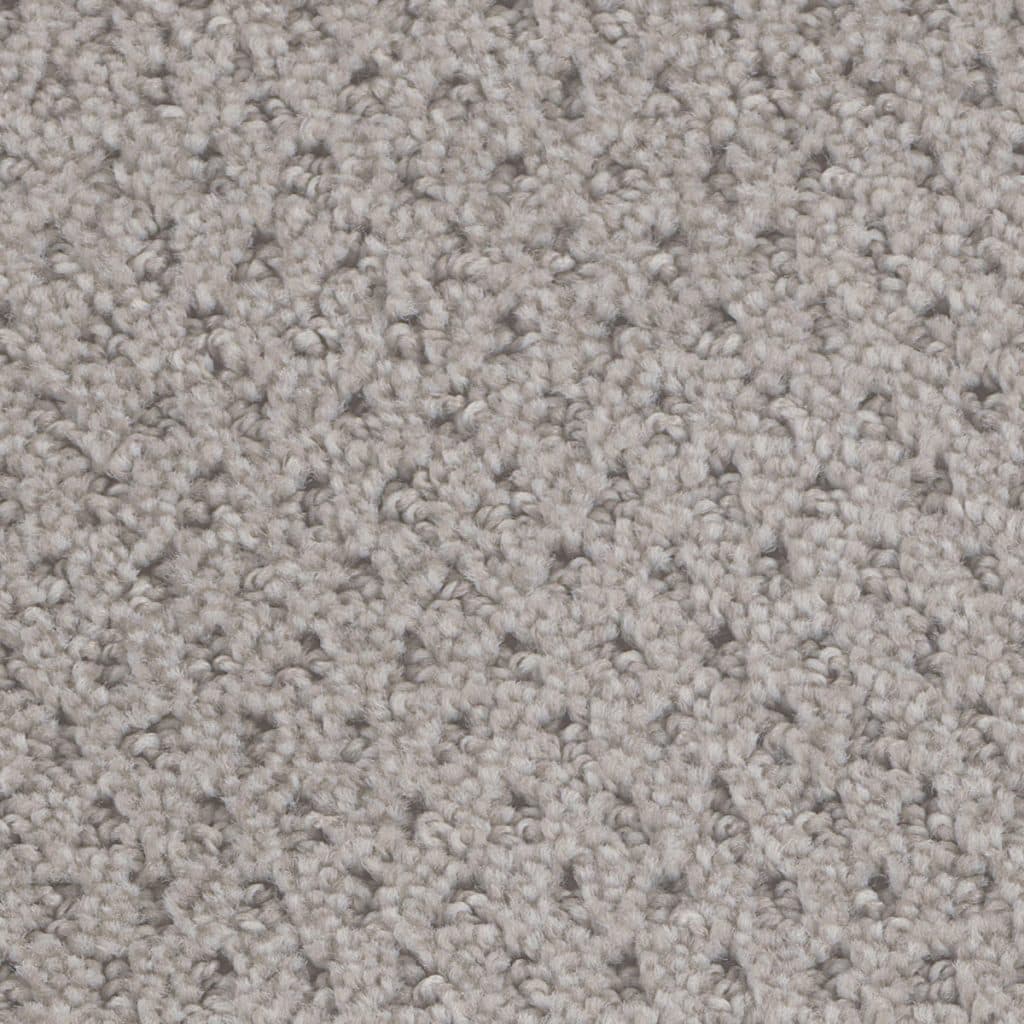 Style options include
Acclaim
,
Casual Comfort II
, and
Deere Run
. While the weaves and styles are almost unlimited, the color range is probably this brand's greatest shortcoming. Sure, they have hundreds of colors, but those colors are mostly shades of brown, white, and gray. I'd love to see a greater rainbow of colors in the future.
Care and Cleaning
To help you avoid the
five common carpet regrets
, we've made a list of tips to help you maintain your DreamWeaver carpet.
Have a qualified installer install your carpet; there's less risk of something going wrong.
Don't install your DreamWeaver carpet in a room that floods or stays moist.
Install doormats to help keep dirt and debris outside.
Only use spot cleaners approved by the Carpet and Rug Institute.
Ensure that you buy a carpet pad of the appropriate hardiness and thickness. My carpet padding buying guide can help with that process.
Purchase the appropriate grade of carpet for the intended area. Don't buy the budget grade for an area with high foot traffic.
Clean up spills promptly by blotting the area with a clean towel.
Don't apply heat to pet stains or urine stains on your carpet.
Pay to have your carpet cleaned once every 12 – 18 months.
Only use vacuum cleaners approved by the Carpet and Rug Institute.
We've seen one or two complaints from customers, saying that DreamWeaver carpets show vacuum track marks for several days after the last vacuum session.

How Much Is DreamWeaver Carpet?
Before you buy your first DreamWeaver carpet, you need to know how much it costs. Check out my
carpet cost calculator
to help you make calculations. When you plan on buying DreamWeaver carpet, you need to calculate the
different costs per square foot
. First, you need to consider the carpet padding price, then the carpet itself, and installation. We calculate all these prices per square foot.
Carpet padding costs between $0.50 and $2 per square foot.
DreamWeaver carpet prices range between $1-$3 per square foot.
Installation costs around $3 to $12 per square foot.
All in all, you can expect to pay
around $8 per square foot
to install your DreamWeaver carpet. If you do everything top of the line, you're looking at around $17 – $20 per square foot. On average, it costs between $6-$12 to buy and install a square foot of carpet. The cost of DreamWeaver is between the cheap and standard product ranges of most brands, making it extremely affordable.

DIY vs. Professional installation
DIY is all the rage these days. It's cheap, efficient, and leaves you with a feeling of triumph.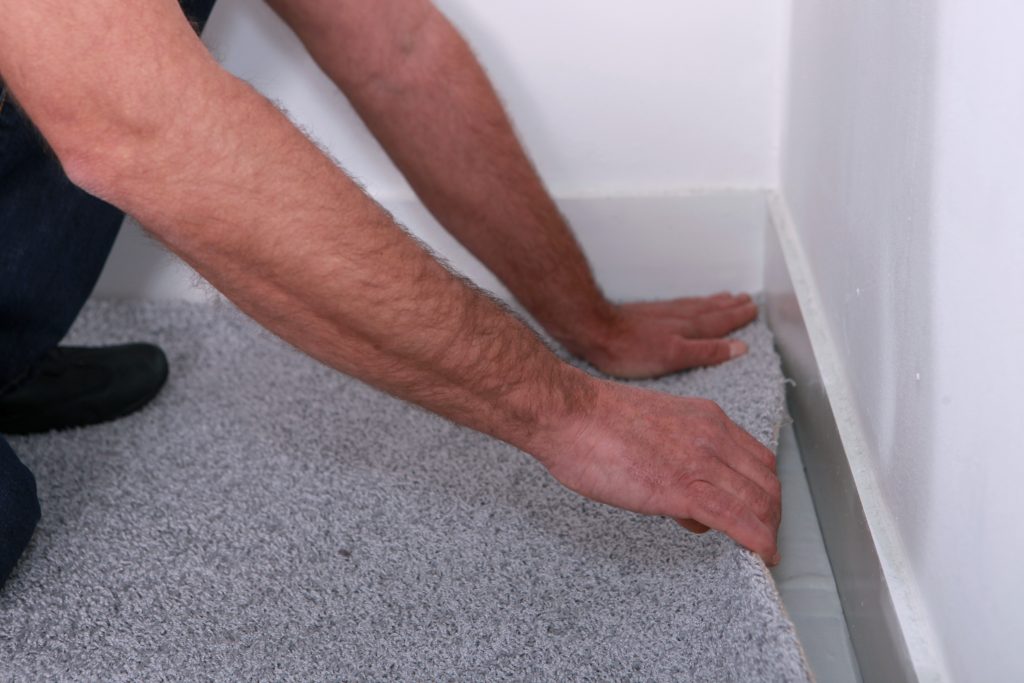 In the case of DreamWeaver carpet, we
suggest paying for professional installation
. It's not that installing this brand is difficult, but any installation error can void your warranty. Considering that some DreamWeaver carpet types have lifetime warranties, you want to keep those. DreamWeaver is
one of the ideal brands
for most consumers with their CRI green label, soil resistance, stain resistance, and a wide variety of styles. If you're not yet certain that this is the brand for you, check out my review of the
best carpet brands
. I've also reviewed other eco-friendly brands in my guide to
eco-friendly carpets
. If I've left any of your questions unanswered, please drop a comment below.
Average Cost To Install Carpet Flooring
Price Range:
$845 - $1,650