How to Install Laminate Flooring [Step-by-Step Guide]
Laminate floors are as stunning as hardwood floors and are much easier to install.
I'll guide you through the steps to install glueless laminate flooring in your home. Apply the same steps to learn how to install laminate flooring using the locking system.
I'll discuss important information to consider when learning how to install laminate flooring, as well as the tools and materials required.
Later on, I'll also give you a little background on laminate flooring, if you're interested.
In Short
Make sure your base floor is ready to install before you start. The subfloor should be smooth, level, and clean.
Cut the trim around your doorways instead of cutting the flooring to match the irregular shape of moldings.
After cutting the door jamb, the flooring should slip under it for a more finished appearance.
Plan your last and first rows for symmetrical installation.
Check the cutting instructions that came with your particular laminate flooring before cutting the planks.
Consider laminate planks that include an underlayment to skip installing it.
Pick the right laminate flooring for easy DIY or know how to hire the best professional for the job.
Before You Install
To make sure the job runs smooth and fast, here's what else you should know as you gear up to learn how to install laminate flooring.
Refer to my Unbiased Laminate Flooring Guide for help on picking out the right laminate.
Just for a quick rundown on what laminate is made of, it consists of three layers:
Wear Layer – The top layer of laminate flooring is a hard clear plastic sheet that is invulnerable to chairs, heels, dogs, and other common elements of harm.
Image Layer – This is where the realistic image of wood is printed.
Core or Base Layer – Underneath the wood-grain picture is approximately ½ inch of a wood-chipping composite. Any wood or fiberboard product is innately vulnerable to moisture damage.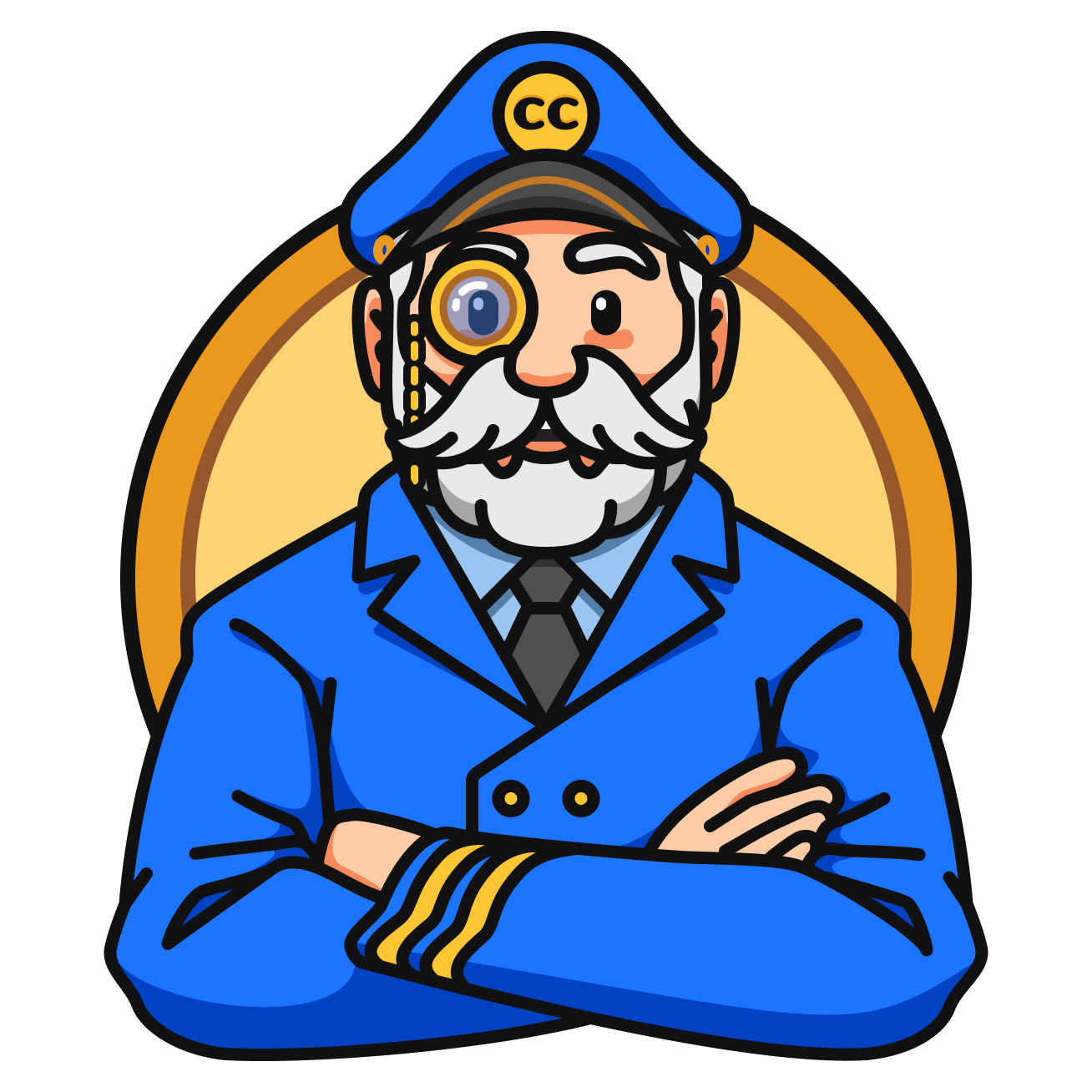 Captain's warning: Wondering if these products can cause any health issues? Refer to a detailed laminate flooring report by CDC for insights.
Where to Install Laminate Flooring
Although the base of laminate flooring is dimensionally stable, it only prevents water-absorption and thermal expansion to a certain degree.
Therefore, I wouldn't recommend installing it in damp places, such as an area with a sump pump or floor drain. It's also a poor choice for laundry rooms and bathrooms.
The best place for laminate flooring is the kitchen. It will withstand some liquid, provided it gets cleaned up quickly. Laminate can also be installed over any flooring materials except for carpeting or other flooring materials with short naps.
This potentially saves you the trouble of tearing out old flooring materials for installation. You can install plastic-laminate over some old flooring, such as wood and sheet vinyl.
Please note, however, that installing laminate flooring will slightly lift your floor level by about 3/8 inch. Be conscious of movements to other rooms.
Measure to ensure appliances will edge in their initial positions after installing your new flooring in the kitchen.
The Materials and Tools You'll Need to Install Laminate Flooring
Laminate is a great choice for a low-cost DIY flooring project. However, you don't want to tackle the job unprepared. Here are the tools and materials needed for a successful project:
Pencil
Pry bar
Pull bar
Hammer
Utility knife
Spacing block
Tape measure
Tapping block
Table saw or handsaw
Shoe molding
Underlayment
Finishing nails
Laminate flooring
How to Install Laminate Flooring
Overall, laying DIY laminate floors is easy because it doesn't involve gluing pieces down. You'll want to look for laminate flooring that comes in planks for easy tongue-and-groove installation.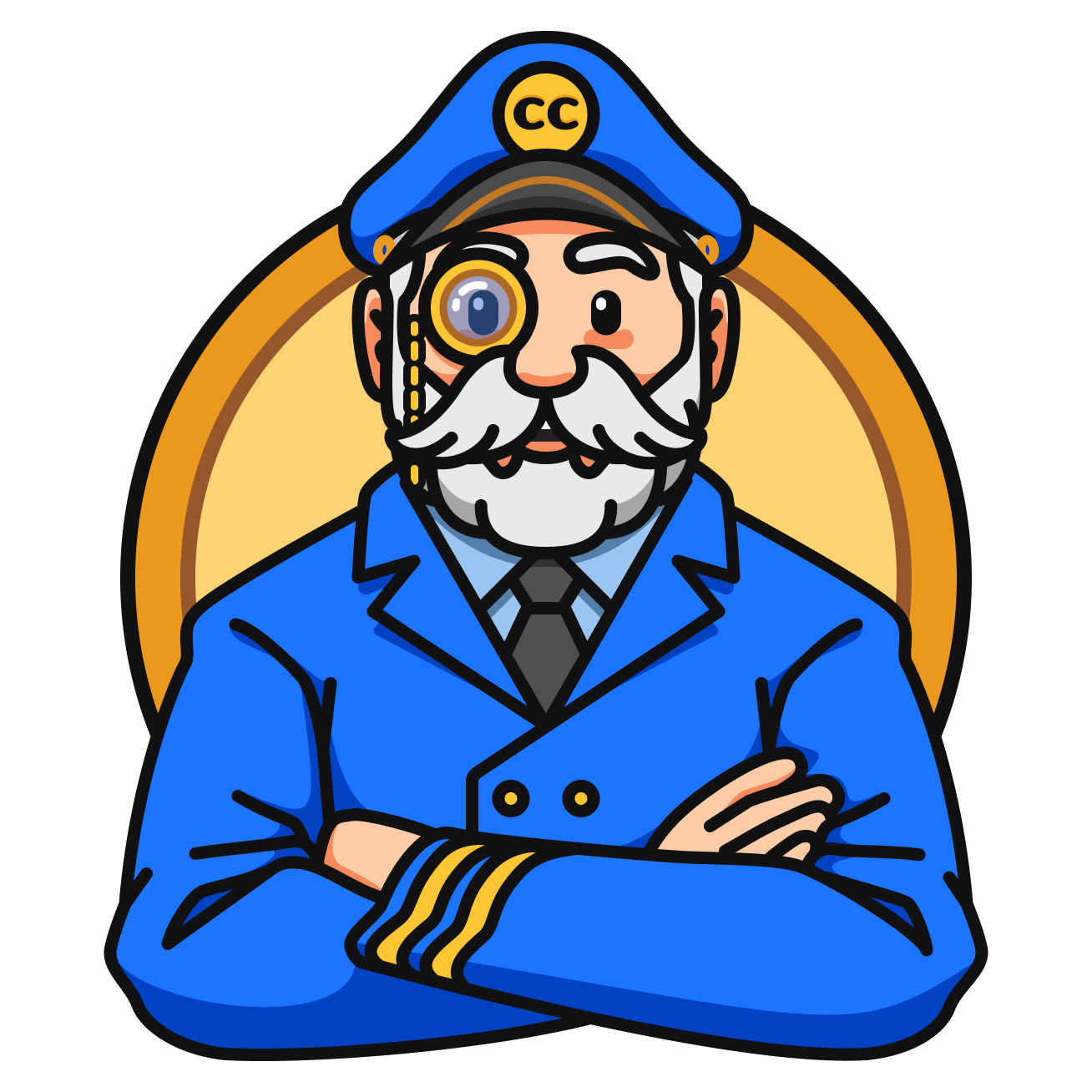 Captain's notice: Read the manufacturer's instructions of your laminate before you start. You'll find tips for laying on various subfloor types and specific moisture test measurements for the floor you'll be installing the laminate over.
How to Prepare the Room for Laying Laminate Flooring
Before you start, move all furniture out of the way. For larger rooms, you can move it to one side of the room and begin installing flooring on the other side.
Next, be sure to cross-check the room for quarter-round shoe molding – this goes across the baseboard molding. If available, remove it before you lay down the new floor, with baseboard molding in place. A hive tool or thin pry bar is ideal for lifting away the shoe molding without damaging anything.
Even with the right tool, you'll still want to be cautious not to damage the shoe molding while prying up. Remember, you'll have to replace it after laying your laminate wood floor.
When replacing the shoe molding after laying your floor, remember to nail it to the baseboard instead of the flooring.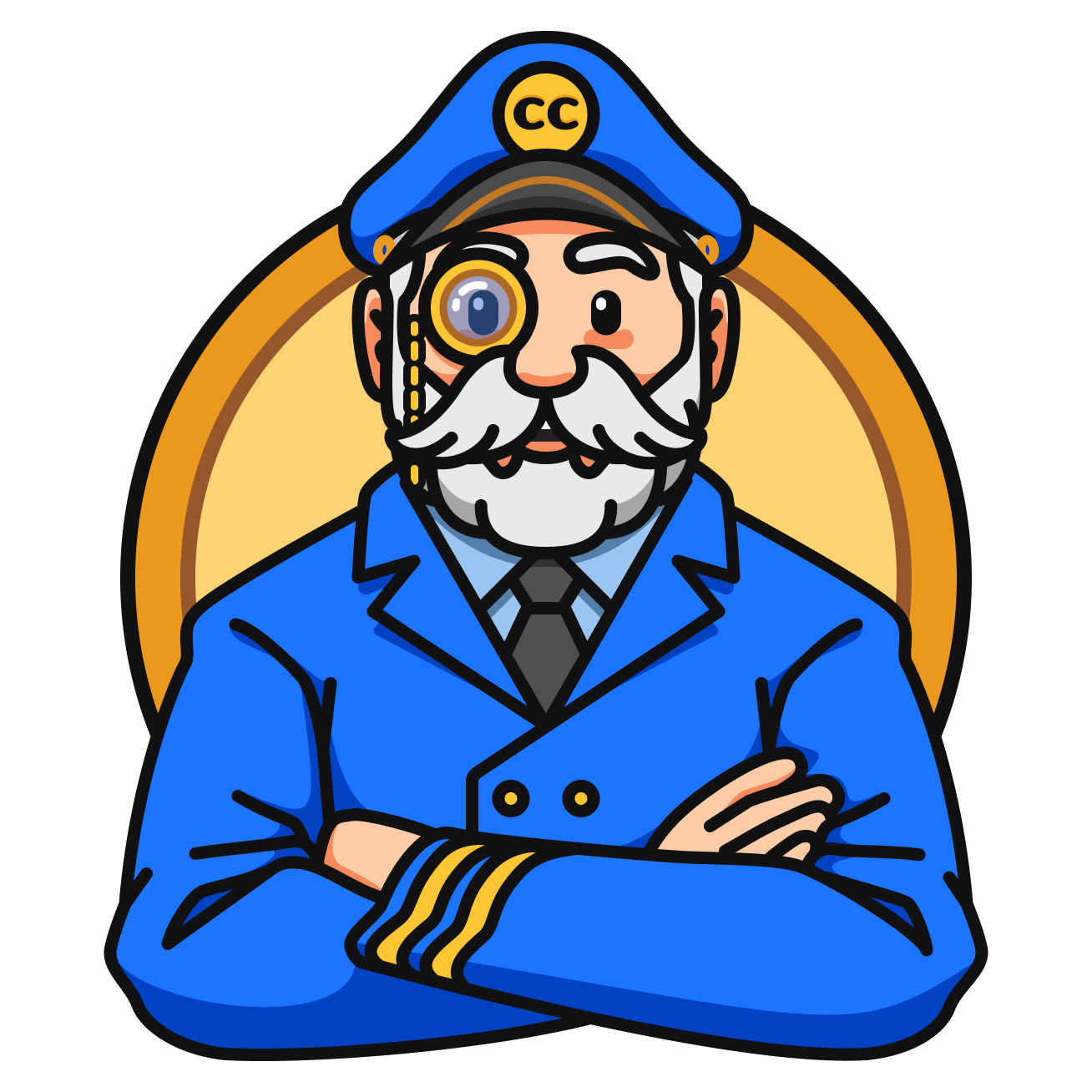 Captain's notice: Plastic laminate floors expand and contract with humidity. Consider leaving an expansion space – often ¼ to 3/8 inch wide – between the flooring and baseboard molding. Your shoe mold will cover that gap, allowing the laminate planks to move unnoticed and undisturbed.
How to Prepare the Subfloor Before Installing Laminate Flooring
Before laying laminate, make sure the subfloor is ready for installing. Also, ensure the base is level, smooth, and clean.
Place your flooring in the room you'll install at least 48 hours before laying. This will allow laminate planks to adjust to the room's humidity and temperature.
Installation
Step 1
Use a level to confirm that your floor is flat. Go with a 10mm or 12mm-thick laminate for uneven subfloors. It will give you a quality laminate with the right feel besides offering cushioning against the less-than-perfect level subfloor. I go into more detail on this in my laminate thickness page.
Step 2
Mount a piece of the laminate plank and underlayment next to the door frame and use an oscillating saw to undercut the frame correctly.
Step 3
Install the underlayment. Be sure you know how to lay it, or refer back to my laminate floor guide to help you hire an installer.
Note that some laminate planks have an underlayment on board. Check the manual for the product you are using. Alternatively, you can ask a professional installer for help.
You might refer to my post on where you should buy your flooring. You'll learn the best places to secure plastic-laminate floor deals on quality products.
Step 4
Put spacers around the wall's perimeter to leave an expansion gap. Make sure the spacers are close enough to allow the right gap around the room's perimeter. Also, refer to your manufacturer's guide on what spacer size to use.
Prevent spacers from moving around while installing by taping each one to the baseboards.
Step 5
Measure the length of the room by width to find the square footage of the area. To account for errors or waste, add 10% more to the square footage to determine how much flooring material you need.
Use Inch Calculator's free flooring calculator to estimate how much square footage of laminate you need.
Step 6
Go from left to right following the straightest, longest wall (often an exterior wall).
Step 7
Measure the room length and divide by the plank width to see the number of plank rows you need. Do not include the groove or tongue when taking that measurement.
Adjust the arrangement and slightly trim away from the first row to create more room in case you discover a narrow row.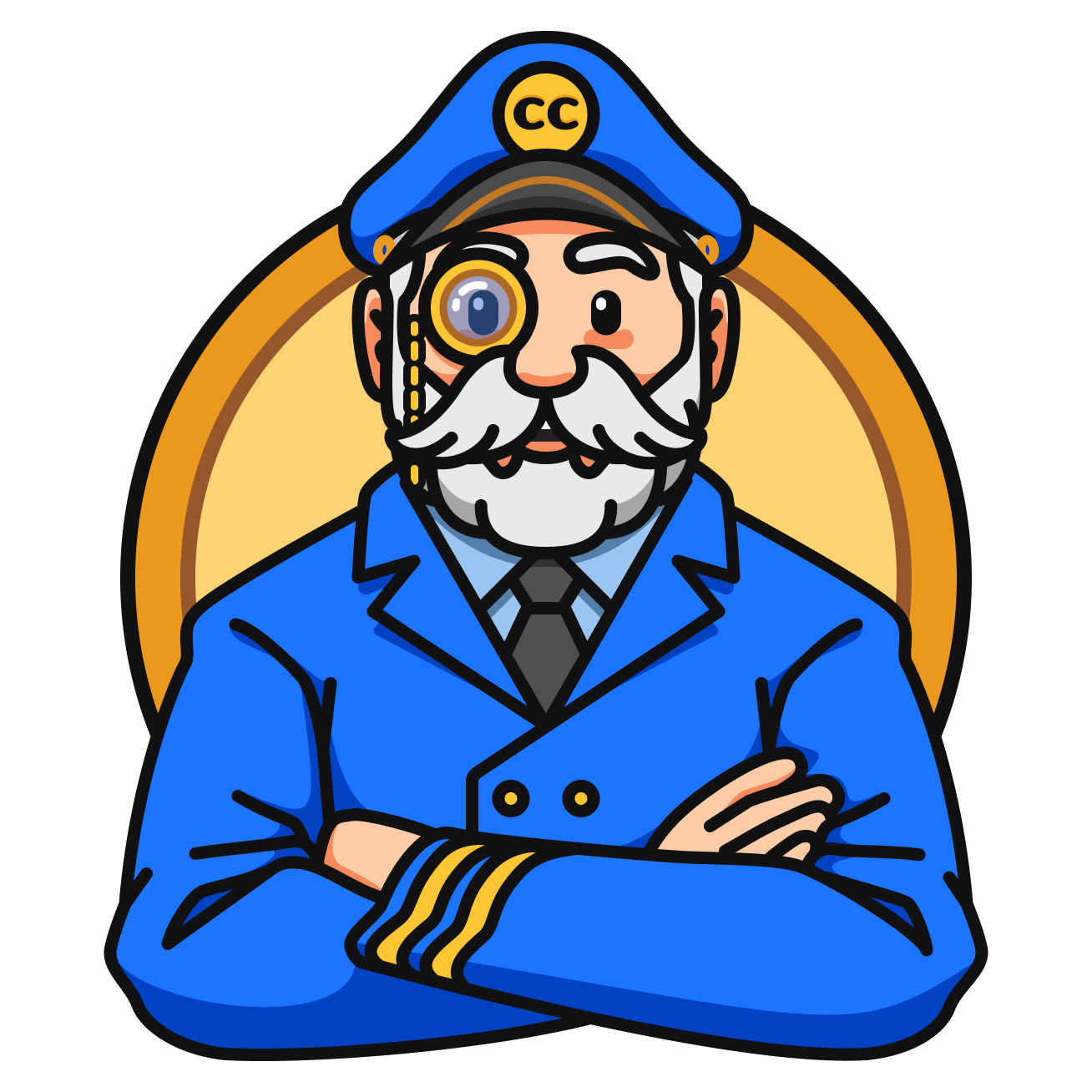 Captain's warning: Before you start laying the planks out, inspect them for damage!
Step 8
Place the tongue side to face your starting wall and install the first row. It will give you a template of the layout you want in the end.
Note that you can create a blend of colors and shades by mixing planks from different cartons.
Step 9
Trim the tongue away on the long end of all pieces if you're happy with the design. Besides, it's vital to cut the tongue off the short end of your first piece. The reason is that this piece should fit in the corner with the spacers.
Step 10
Lay out your second row with the tongue-side still facing the wall before you assemble and put into place in the first row.
Offsetting the boards by a minimum of 6 inches will ensure you avoid H joints. The joints often warp quickly, popping the laminate floor out of place during the expansion. You can now cut the boards to size as necessary.
Lay the board face side down to cut your flooring, using a fine tooth blade saw. Remember to save trimmed flooring sections as you can use the pieces for starting other rows.
Step 11
Stagger the planks by following two consecutive rows to create an alternating pattern.
Step 12
Start by inserting the tongue into the groove on the lengthier side. After that, rotate down until the two ends lock in place. Some laminate floors use a click-lock system, making it easier to install.
Step 13
Repeat step 12 for two subsequent planks, attaching the short sides first. Lift the exterior plank's edge about an inch and firmly push in. Keep pushing until the edges come into contact to close the gap before rotating down to lock.
Make sure to place something heavy like a full carton of planks to secure the end of the row you're installing so the planks remain intact.
Step 14
You don't need to use any staples, adhesive, or nails. Instead, complete the installation process by sliding the first two into their ultimate position. Also, remember to repeat steps 12 and 13 above with the same alternating plank method to finish installing.
Step 15
Start at least 8 inches from the plank's edge and gently tap along the lengthier side with a hammer and tapping block to close the joints. Then proceed to the short side and tap gently to prevent damaging the flooring.
Use a jigsaw to cut your flooring to fit obstructions like floor vents or vents you may encounter. Always ensure you keep that 3/8-inch expansion space.
Step 16
You're likely going to cut the pieces to fit the last row. Measure the required width and reduce the expansion gap before you cut lengthwise.
Watch out for a small plastic tongue in the planks' short side groove. You'll need those for locking the pieces together, so ensure you remove this plastic tongue before cutting.
Step 17
Insert the long side of the tongue and align the short side. Now use a hammer or a pull bar to lock the last row into place. Then tap the short side to close.
Step 18
Slide the plank by at least ¼ inch beneath the door frame to leave a hidden 3/8-inch expansion allowance when laying around a doorway. After that, tap to close the long side. Repeat the process on the short side with a pull bar or tapping block.
Step 19
Remove all spacers you had placed around the perimeter wall.
Step 20
Use a compressible PE 3/8-inch foam backer rod to fill the expansion gaps for all-around waterproof protection.
Step 21
Apply a thin layer of 100% silicone sealant on the backer rod. Ensure the silicone joins from the wall to the edge of the floor.
Step 22
Lay any shoe molding, trim, and baseboards to the walls. Make sure not to drive nails into your newly installed floor.
Frequently Asked Questions
Will Laminate Flooring Increase Home Value?
You could get a value boost if the floating laminate is replacing old, tatty sheet vinyl or carpet. However, in the case of old hardwood flooring, you'll get more ROI by refinishing the natural wood instead of installing laminate over it.
Which Laminate Flooring is Best for Underfloor Heating?
Wooden and laminate flooring surfaces cannot withstand temperatures over 81°F (27°C). Therefore, all laminate floors make a great floor covering compatible with underfloor heating. Installing a thinner but denser flooring material will shorten the heat-up time, hence a more responsive underfloor heating system.
Can Laminate Flooring Be Installed Over Tile?
Yes. You can install floating floors over ceramic tile if the tile is in good condition, well-attached, and flat. The same procedure applies to laying laminate flooring on a concrete slab.
Which Laminate Flooring is Waterproof?
Most laminate flooring lines are engineered to stop the 'top-down' water movement. The top plastic wear layer can only prevent spillages from soaking into the moisture-sensitive wood layer beneath.
Although no laminate floor is 100% impervious to water, you can achieve a lot by going with a premium-grade moisture-resistant sublayer.
History of Laminate Flooring
Recent consumer flooring preferences show more people want to learn how to install laminate flooring.
Laminate hasn't always been this popular, though. Back in the 1940s, when it was the go-to kitchen countertop material, everyone wanted hardwood for their floors.
Things changed when homeowners began favoring granite and other solid surfacing materials for their countertops in the late 1980s. To survive the competition, the plastic laminate realm needed a rebirth. The mid-1990s witnessed this renaissance through the introduction of a groundbreaking product: plastic laminate flooring.
As with any new product, plastic laminate flooring encountered some bits of skepticism. That was before homeowners and builders learned that laminate flooring is very durable, less costly, and stain-resistant.
It was also discovered to be quicker and easier to install than wood. To create laminate flooring, combined wood particles undergo high pressure pressing to create a solid wood-chipping composite.
Conclusion
Learning how to install laminate flooring does not have to be difficult. Whether you want to upgrade kitchen flooring or laying a laminate wood floor in a high-traffic hallway, laminate's scratch-resilient and water-resistant specs make it an excellent choice.
Leave the work to a professional flooring installer if you're not a DIYer.
If you are unsure about laminate flooring start here to find out which type of floor may be best for your home!
Average Cost To Install Laminate Flooring
Price Range:
$970 - $1,690