You'll face many decisions buying carpet but not many are more critical than the type of carpet fiber you choose. Get the wrong one for your home, and your carpet will be a disaster way before you're ready to get rid of it. Go overboard, and you could overpay by hundreds or even thousands of dollars.
You'll have a few choices for carpet fiber, but the two I get the most questions about are polyester and nylon (probably because they are the most common). The good news is these two fibers have some key differences, so I can give you very straightforward advice.
To make the differences clear, I'll break down my analysis of nylon and polyester by durability, stain resistance, as well as prices and "other" factors.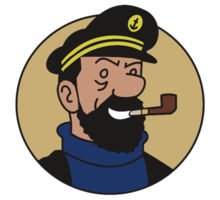 Captain's clarification!
When I refer to
polyester
in this article, I'm talking about traditional polyester. Newer generations of polyester, such as
Smartstrand
, are a completely different animal. Luckily, most of these new polyesters aren't ever called polyester. They are referred to by their brand name (eg. Smartstrand), so you don't confuse the two.
Durability
When it comes to carpet performance, durability ranks on the top of most homeowners' lists. After all, it's tough to like a carpet that doesn't last. When buying carpet, you'll have to look at multiple carpet specifications to determine the carpets durability, but none are more important than the material you choose.
When it comes to nylon vs polyester, durability is a huge difference between the two. Nylon is the gold standard for durability and polyester is known to not hold up too well.
What exactly does this mean?
Put simply, if you want your carpet to last 10 years, choose nylon. Polyester is a soft fiber that feels great under your feet, but constant walking makes it crush, meaning it looks worn out much sooner than you'd expect.
Stain Resistance
You don't have much to worry about here with either carpet. Both nylon and polyester do a good job of resisting stains. Keep in mind, this doesn't mean you these carpet are invincible to staining; it just means they'll give you a break if you spill your drink and blot up it up right away. Also, note that some nylons resist stains better than other nylons… you can read more about that on the nylon carpet page.
Appearance, Pricing, and Other "X" Factors
So far everything I've talked about points to nylon being the superior carpet fiber. In many cases, this is true. But before we give nylon the trophy, polyester does have benefits worth mentioning. One advantage is that it is very easily dyed. This isn't a huge difference because nylon can also come in a rainbow of colors, but you might find the boldest colors only in polyester.
Another 'X' factor for polyester is it is made of recycled materials. Carpet production and disposal has a big impact on our landfills, so having an environmentally friendly carpet gives a helping hand to Mother Nature.
The biggest advantage of polyester is its price, and this is typically what draws people to these carpets. All things being equal, it'll be about half the cost of nylon. That can be thousands of dollars of savings on a decent sized home—no small amount of change!
Captain's parting words: If you're carpeting a room that you use frequently and don't plan on replacing your carpet in the next 10 years, go with nylon over polyester. It's really that simple. However, there are situations where you want to consider using polyester. Maybe you have a guest bedroom or other area that isn't used frequently. Maybe you're carpeting a shed, garage, or other area where the carpet will get beat up no matter material is used. Or maybe you really like the idea of being environmentally friendly. Each of these is a good reason to at least consider passing on a more expensive nylon for a polyester carpet. However, there are other carpet types to consider. And if you have your type of carpet chosen, you can start considering the other carpet features that affect how long it lasts (your salesman may hide some of these from you).