These Are the Best Vacuums Made in USA (2022 Update)
"And so, my fellow Americans: ask not what your country can do for you – ask what you can do for your country." -John F Kennedy
One simple thing you can do:buy locally. The challenge is it's not easy to find a vacuum made in the USA.
There are a few "boutique" American made vacuum brands (not available everywhere) that are made in the USA. But of the big notable brands, none are made in the USA.
So we'll dive into 3 things:
the challenge with American made vacuums
my top 2 picks in vacuums that support USA businesses
brands to look for that are USA made
The biggest challenge in choosing the top American made vacuums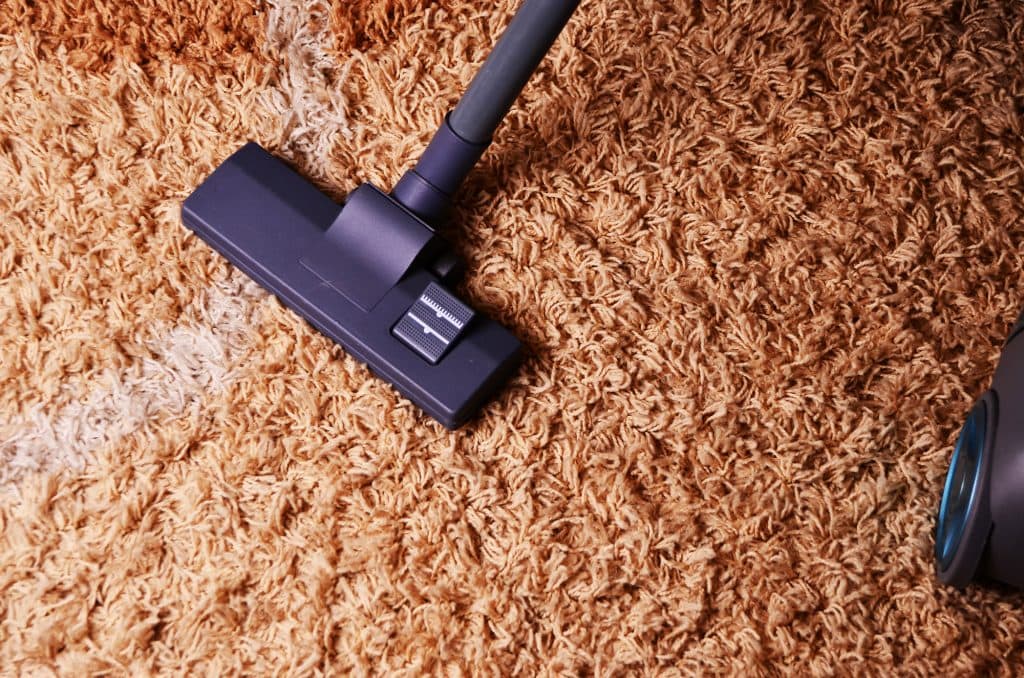 American made vacuums have a high standard of durability. The most obvious example of this is many are made of metal instead of plastic that is standard with other vacuum cleaners.
The problem with this is it comes at a cost. Literally… many of the U.S. made vacuums are expensive. And when I say expensive, I mean in the $500-$2,000 category.
Vacuums should be a long-term investment, so maybe investing more is worth it to you.
But I also know many Americans are on a budget. I start by trying to pick the "best budget", "best overall", and "best luxury vacuums". I ran into a problem: I couldn't find an American made vacuum under $200. I did come close in a vacuum with excellent performance and high praise. This is my "best overall vacuum" you'll find below.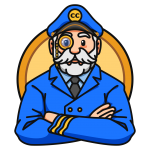 Captain's disclosure! If you buy through certain links on this site, I may make a small commission. This does not affect what you pay for the vacuum, and helps support Carpet Captain's free information.
Top 2 vacuums made in the USA
Why did I only pick two top vacuums?
I planned on picking more, but here's what I found:
Most USA vacuums fall into the category of elite craftsmanship/quality, good performance, and high price. I found there were only 2 vacuums that truly stood out of the USA pack.
The first one stands out because it's 100% American, and it seems to take pride on that label. It uses quality parts, 100% metal, just what you'd expect in American made.
The second one is an excellent vacuum but is only assembled in the United States at a plant in Tennessee, most of the parts are made overseas. I put this one on here because it performs extremely well, and is much more budget-friendly than other vacuums that are American made.
Here are my top 2 vacuums:
(***NO LONGER MADE IN AMERICA***) FROM READER REPORTS, IT SOUNDS LIKE RICCAR HAS STARTED MAKING THEIR VACUUMS OVERSEAS. I REACHED OUT TO THE COMPANY TO SEE IF THIS WAS TRUE, AND DID NOT GET A RESPONSE. I'D AVOID RICCAR
American vacuums manufacturers take pride in quality because if they didn't, it would be a slap in the face to the country they support. This vacuum is the best example. Many important parts of made of metal, it has innovative technology for suction and filtration and comes with an excellent warranty. This craftsmanship costs money, and you'll pay for it. This vacuum is only for people who have money to invest in a top-of-the-line American vacuum.
innovative air-flow technology that allows powerful suction and air filtration to co-exist
100% sealed HEPA filtration
metal in high-wear spots
extremely durable and the warranty to back it
many extra features such as pet hair tools, headlights, etc
heavy and not as mobile as some vacuums
American quality comes at a cost–$700+ last time I checked
---
This Oreck vacuum gets extremely high praise from its users, and it's equipped with high-performing features and is much more affordable than other vacuums on this list. So why is it not number one? It's sort of a compromise–Oreck isn't an American company and many parts aren't made in America. However, this Oreck vacuum is assembled in a plant in Tennessee, so it's still keeping US workers in business.
excellent suction and most people say it does well with animal hair
easy maneuverability and lightweight – so much so that some have claimed works well for people with physical disabilities
good with allergies – has a system that limits dust from expelling when you remove bag
doesn't have a headlight so will need good lighting
doesn't have bells and whistles (special cleaning tools, "clean floor" indicator lights etc)
Click here to check current pricing and more information on Amazon.(I may receive a small commission if you purchase after clicking it. I receive the same small flat percentage with any vacuum, so it does not change what I recommend or what you pay. All reviews are 100% unbiased.)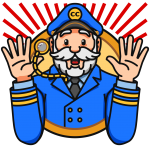 Captain's disappointed! When I first wrote this article, I had a solid 'Top 3' list of USA made vacuums. Over time, I've had to remove vacuums because they moved overseas, and there haven't been new vacuums made in the USA to replace them with. This leaves me without many recommendations. One strategy is to spend is to get the 'best bang for your buck vacuum' (click here for my favorite). It'll be a high-performing vacuum, and you're sending less money overseas. Then, save the extra money to spend on American goods.
Vacuum brands made in the USA
What vacuums are made here in the United States?
It turns out that's not as simple of a question to answer as it sounds.
There are many steps to a vacuum being made, and some of these steps may happen in America and some outside the USA. In example, you might have a vacuum that is designed in the United States but assembled and painted in China.
But there are a few vacuum brands that make the cut:
Kirby is a brand you may be more familiar with, but you may not know that they do all of their manufacturing in the United States. They stay true to quality by using aluminum instead of plastic. Many of their vacuums have built-in mops and other hard-surface cleaning options.
Maytag makes many household appliances, and this includes 100% American vacuums. They aren't all metal like the other brands on this list, but they come with good warranties (at the time of writing this).
According to stillmadeinusa.com, a few other 100% made in the USA brands worth mentioning are Rainbow, Metrovac, Intervac, Rug Doctor and Shop-Vac.
Partial-American brands
These brands aren't 100% American, but they do invest in American manufacturing and make some vacuums in the United States:
Sanitaire is owned by European Electrolux, but most of the Sanitaire vacuums are made in the USA.
Oreck used to be a Tennessee based company but sold to a firm in a China that also owns Hoover and Dirt Devil. I asked Oreck what vacuums they make in the United States, and they were very helpful. According to Oreck, these models are still made in Tennessee: the Elevate line, Classic, Forever Series Gold, and Axis.
Hooveris on some lists for being American, but all I could get from asking them is that they have a headquarter in the United States. They stated manufacturing is in China and didn't respond if any is done in the U.S.
Captain's parting words!
Buying a vacuum in the USA is a win for you and a win for everyone.
I wish there were more American made vacuums to report. I'll keep updating this post as more companies decide to bring manufacturing back home.
In the meantime, you may be interested in my overall best vacuums post, or maybe the best stick vacuum?. If you didn't find an American vacuum you like, that will help you find the best vacuum for your situation.