Best Carpet Cleaning Solution
Have you ever tried a carpet cleaning machine without solution?
I have, and spoiler alert: it doesn't work very well. The solution is needed to break down oils and grime that sticks to your carpet.
So if carpet cleaning solution is so important, what is the best solution you can buy?
In some cases, it depends. What do you want out of your carpet cleaning solution?
pet stain removal?
natural ingredients?
cheap powerful DIY cleaning solution?
I've got each of these covered below. Let's start with the reason I think most people get carpet cleaning machines: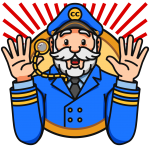 Captain's warning!
Some carpet cleaners warranties are void if you use other solution than what they call for (which is usually their own). Call me cynical, but I believe the reason is so they can sell their own solution. At the end of the day, all solutions in the article will work fine with your machine, but you'll have to decide if it's against your warranty and if you care.
Best carpet cleaning solution for pet stains
In my unofficial estimate, 80% of people who own a carpet cleaning machine also have a pet.
The reason is simple: pets stains are something you want to remove ASAP, and you don't want to have to call a professional every time an accident happens.
Another thing about pet stains: they're one of the more difficult tests for carpet cleaning machines. Most machines can get up a little dirt. But pet stains aren't always so easy to remove. So while this is titled "best carpet cleaning solution for pet stains," these solutions will work for anyone.
Here's a secret: "brand name" carpet cleaning solutions are roughly the same. The reason is there are no deep secrets on how to remove stains from carpet, and these companies know that they need a good solution to go with their carpet cleaner. If they don't, people will blame their carpet cleaning machine (since people often buy the same brand of solution as their machine).
Therefore, I'd go with the cheapest of these 3 new solutions:
Note that the Hoover and Rug Doctor products are 64 oz, while the Bissell is 48 oz. Each of these products does an excellent job, and as much as I'd like to crown one winner, I haven't been able to detect a difference in performance.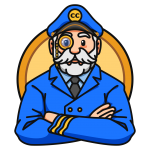 Captain's notice!
Whenever I rate a product, there is a link to a product page (usually on Amazon). I may receive a small commission if you purchase after clicking it. I receive the same small flat percentage no matter the product I choose to link to, so it does not change what I recommend or what you pay. All reviews are 100% unbiased.
Best natural carpet cleaning solution
One big selling point of carpet is its comfortable and soft. That means people like to walk barefoot and lay on it.
Anytime you clean a carpet, you're extracting the extra chemicals, but you never remove 100%. If you're worried about this, you should probably go with our best "natural" carpet cleaner.
Here's the good news:
This would have made the list without being natural. It's actually an excellent cleaner. And while I'm not 100% sure what makes it "natural", the reviews seem to agree with the claim.
Carpet Miracle Cleaning Solution [BEST NATURAL CLEANER]
Made with natural chemicals
Excellent cleaner for dirt to pet stains
Would have made the list without being natural
Good deodorizer but not too strong
Check out more information on Amazon by clicking here
Best DIY carpet cleaning solution
Don't feel like going to the store? Or want to know the exact ingredients for a carpet cleaning solution?
Just like dish detergents or washing machine liquid, it's not too complicated. You just need something that can cut through the grease and grime of carpet stains but not so harsh it damages your carpet.
Here's the Captain's favorite homemade carpet cleaning solution recipe:
one gallon container: milk jugs work well
vinegar solution: this is the "base" of the solution. Mix equal parts vinegar (only clear vinegar, not apple cider or other colored vinegars!) and water to fill up 90% of your gallon jug
2 tablespoons of laundry detergent or dishwashing liquid: clear, unscented, and without moisturizers or conditioners is best (this is my favorite clear, hypoallergenic detergent)
one scoop OxiClean: if you don't have OxiClean, you can leave it out, but it gives extra stain fighting power (click here to buy it on Amazon)
shake well!
This is a concentrated detergent, meaning you can add it to your machine just like you would other cleaning solutions. Always remember to test areas with any cleaners to make sure it doesn't discolor your carpet!
This is a powerful homemade cleaner for pet stains, but if you only need to clean up soil stains, you can do without the OxiClean. And if you want an all-natural solution, you can leave out the detergent.
Water and vinegar mixture alone will get lightly soiled carpets clean. Cheap and safe! I have found the vinegar cleaning solution to also be effective at getting hair dye out of carpets.
Captain's parting words!
Now everyone has a carpet cleaner. Whether you want to DIY, buy an all-natural cleaner, or just want to buy the most effective cleaner for your pet stains.
As of now, I haven't found too many "stand out" cleaners, but I would stay with the name brands. Some solutions may throw in cheap fillers that are more likely to harm your carpet.
If the situation arises, you may also find my how to get wax out of carpets guide helpful.
Any questions on carpet cleaning solutions or cleaning your carpets? Let me know in the comments below.
Average Cost To Install Carpet Flooring
Price Range:
$845 - $1,650