Learn everything insiders know about buying hardwood flooring. Carpet Captain doesn't sell flooring, but we have helped nearly one million people buy it without a sales pitch.
Captain's Hardwood Highlights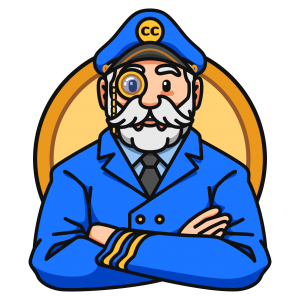 Probably the best combination of durability and luxury, but the cheaper alternative likes vinyl planks and laminate are looking more and more like real wood with new technology
Costs more than any other flooring, but also has the best resale value
Engineered hardwood may be a good alternative to solid wood in high moisture areas (it's still real wood on the outside)
Hardwood factors you'll need to consider: type of wood, finishes and stains, wood grade, thickness, and hardness
Your installer is critical to your hardwood investment
Janka Rating matters more than any other factor as far as durability–Brazilian cherry gets top rankings, and white pine is at the bottom of the spectrum
Why Choose Hardwood Flooring? Prices, Pros and Cons
Hardwood is the most desirable type of flooring in US, whether your are buying a home, renting or remodeling. Don't believe me? Check out and real estate listing, and (where applicable), it will have a heading like "HARDWOOD FLOORS THROUGHOUT". This type of message works, because people want hardwoods.
Hardwood looks beautiful, is very durable, long lasting, easy to repair / re-finish, and in many cases is pretty affordable. For example, you can get a 3/4″ wide plank oak for about the same price as 7/16″ engineered floors. However, when time comes to refinish, you have 3/4″ depth on the oak to sand it down, vs about 1/8″ depth on the engineered floors (there rest is cheap plywood).
On average, hardwood flooring costs about $4-$10 for materials and $3-$5 for installation, giving you about $7 – $15 per s.f. total installed cost or $1,400 to $3,000 per average size room.
Prices
Low End
Mid Range
High End
Materials
$513
$658
$1,000
Total Cost
$1,079
$1,383
$2,102

See Costs in Your Area!
Start Here - Enter your zip
By comparison, engineered wood will cost about $1 less per foot, but you don't get all the benefits of hardwood.
Chapter 1: Project cost planning (measuring, budgeting, payment options)
Average Cost To Install Hardwood Flooring
Price Range:
$1,710 - $ 3,745
Before picking a hardwood, it helps to know what you can afford.
If you're in the fortunate situation to say, "Skies the limit. No floor is going to be more than I can spend," you still should want an idea of what you will be spending. It helps make sure you're getting a fair deal and compare options.
So what should hardwood cost?
The type of wood you select will be the biggest factor determining your floor's final cost.
The cheaper woods will cost $3-5 per square foot, and expect to add $2-3 for installation. In other words, if you're putting hardwood floor in a 100 square foot space, the wood will cost $300 (100 x $3sq.ft.). After installation, it will cost about $600.
For mid-grade wood such as oak, expect to pay about twice as much for the wood cost or $8 square foot. Installation may go up by a little. Expect to pay about $5 square foot for installation. Going back to our example of 100 square feet, you'll pay $800 for wood and $500 for installation for a total of $1300.
High-end woods can get costly. Don't be surprised to find woods close to $30 a square foot, and you can definitely find even higher for rare woods. Fortunately, installation doesn't climb as high as the wood does. You will pay more for harder woods, but expect to pay $7 square foot for installation. You can see these costs add up, and going back to our example, you might pay $3,000 for high-end wood and $700 for installation for a total of $3,700.
More than any floor, you can see wood has a wide spectrum of costs. Most people will want inexpensive or mid-grade, and that keeps the budget range a lot tighter. And if you want high-end, budget really doesn't matter, does it?
P.S. If you want the quickest (fairly accurate) estimate on cost for your home, check out my flooring cost calculator.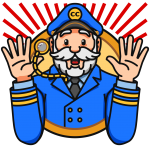 Captain's warning!
It's good to go in with an idea of what you'll pay, but don't hold the store or installer to these numbers. Particularly with installation, many factors can come into play: what region you're in, how is your sub-floor, how many corners are there, how difficult is your wood to work with, etc. With that said, if the price is higher than you expect, you deserve a reason. Ask and consider shopping around if you aren't happy with the response.
Chapter 2: Hardwood pros and cons. Is it the best floor for your room?
Average Cost To Install Hardwood Flooring
Price Range:
$1,710 - $ 3,745
I'm not going to spend much time here. After all, you're on a hardwood buying guide.
But I think it makes sense that before you buy hardwood, you make sure it's really what you want. How much are you willing to pay for the real thing?
Hardwood is expensive, and hardwood "imitators" are getting better and better.  What do I mean by "hardwood imitators?"
I'm mostly talking about laminate and luxury vinyl. Both of these floors are usually designed to look like hardwood, and in some areas, they can perform better than hardwood.
But let's face it: you can't fake the real thing. There's no question when you step into the room of an "imitator" floor that it's not real hardwood. And there's something to be said about having the only true authentic wood floor.
Let's at least take a look at some of the pros and cons of hardwood
Pros of hardwood
it's the only authentic, natural wood floor
it has a luxurious look, and maybe more importantly, luxurious feel (laminate and vinyl have a more difficult time replicating the feel then the look)
it's one of the most durable floors
it can be re-finished to give it a brand new appearance years after it's installed
great resale value
Cons of hardwood
cost. you get what you pay for, but good hardwood is one of the most expensive flooring investments
not great in high humidity rooms, and should be avoided in areas with moisture (luxury vinyl is a better alternative in bathrooms and basements with flood issues)
takes occasional (every 2 years or so) maintenance of refinishing to continue to look like the luxurious floor you bought
UV/direct sunlight can fade some types of wood (learn more on my types of hardwood page).
If you're still considering an alternative option to hardwood, I suggest either checking out my hardwood vs laminate guide, vinyl plank vs hardwood, or if you're completely undecided, my flooring options page.
Now, if you're confident you want hardwood, let's start learning how to get the best investment out of it…
Chapter 3: Picking the perfect wood
Average Cost To Install Hardwood Flooring
Price Range:
$1,710 - $ 3,745
Help picking out your hardwood is why most people are here.
(although, I think the other parts of the guide are equally worth reading 😉 )
There are many important decisions: engineered vs solid wood, wood type, color, thickness, finish, stain, edge design, and more.
This is where you pick your hardwood, and you'll have plenty of decisions to make.
Let's go through each decision one by one. Start with whether you want 100% hardwood or engineered hardwood.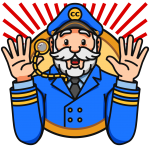 Captain's warning!
 Most of how your room is laid out can be dealt with on installation today, but there are a few things you want to scout out before shopping: 1. Are you installing over concrete or radiant heat? 2. Are you installing over your old flooring, rather than pulling it up? 3. Does your room have moisture problems? Any of these fit you. Read below…
Engineered wood vs solid hardwood
Have you heard of engineered hardwood? When I first heard of it, I thought it was another cheap imitation wood.
The truth is engineered hardwood was made to improve on current hardwood. It still has a true hardwood outside (the only place you see and feel) but wood fillers on the inside. These fillers make the engineered hardwood better against moisture, better with radiant heat, and more versatile with installation in some cases.
Since it has actual hardwood on the outside, it doesn't give off the imitation vibe that other floors intended to look like solid hardwood do. If engineered hardwood is getting your attention, you can read more on our engineered hardwood vs solid hardwood page. If you still know "real" hardwood is for you, let's start making decisions on our floor:
Average Cost To Install New Flooring
Price Range:
$1,215 - $2,460
Wood species
Your biggest decision buying hardwood flooring is what species of wood you want.
Each different type of wood is like a new material or floor.
Yes, all types of wood flooring come from a tree and have similarities, but the species of wood you choose will impact the cost, appearance, and performance of your new floor.
Those 3 things aren't small potatoes. In fact, I'd go as far as to say that's everything that matters in a floor.
So what hardwood species should you choose?
This varies from person to person and room to room. Here are some considerations:
budget (tight budget will limit your room choices)
how much traffic does the room get? (soft woods won't hold up in busy rooms)
general hardwood look, luxury, or rustic?
bedroom vs family room, vs dining room
wall and cabinet colors, and other design choices (more on these later)
other considerations: moisture, radiant heat, subfloor condition
Most of these questions are answered by the hardness of the hardwood you choose.
Let's say you are flooring a guest bedroom. It's not used much, but you want to give your guests the luxury of hardwood. In this case, you might save some money going with dark wood like a pine or cherry wood.
But what about your center-piece family room? Pine or cherry would look less luxurious than carpet after a couple of years. You might be better off with Brazilian teak.
These are just a couple of examples, but if you read no other page on hardwood, make it our comparison of hardwood species page. This goes over the hardness rating and characteristics of the woods you're most likely to find during your shopping experience.
What about the wood color?
I usually reserve "minor" decisions like color for later in a floor guide. Kind of as an afterthought.
For hardwood, I decided we should talk about it earlier.
The reason is the color you want might have some impact on the wood you choose. Depending on the individual tree, stain, and finish (more on these later), there is some variation in color for each type of hardwood. But if you decide you want a specific color, it may limit your hardwood choices.
You can take a look at our article on how to decide your hardwood color. It goes into matches of hardwood color and wall color. Or if you have a room with cabinets, it discusses cabinet color vs floor color. And there's also a few other color choice tips thrown in.
Oh yeah, a couple more things on color deserve a section of their own: finish and stain.
Hardwood finish
Average Cost To Install New Flooring
Price Range:
$1,215 - $2,460
This might be your second most important decision (wood type being #1).
Above I talked about finish impacting the color, but its role is much bigger than that. Your hardwood finish protects your wood.
So finish is clearly important to your hardwood floor, but do you have choices?
Of course, or I wouldn't waste your time talking about it. There are two many choices with hardwood finish:
Pre-finished vs site finished
Pre-finished or factory finished means the hardwood shows up for installation already professionally finished. I recommend pre-finished (aka factory finished) hardwood for most homeowners for these reasons:
it's one less thing to worry about or hire someone to do
it speeds up installation (you don't have to wait on the finish to dry)
it may have a longer warranty
factory finish is (usually) consistently well done
The last two points go together. When the factory performs the finish, they know it's been done with good quality. And when your factory is setup to finish hardwood, that's not difficult to do. This isn't to say that you or an installer wouldn't do a great job finishing your floor at home, but there's more room for error. And the flooring company won't back it with as a big of a warranty because they can't guarantee how this important part of the process is done.
So why would anyone want site finished (aka unfinished) hardwood?
it may save money
you want control over the entire process (don't trust those factories!)
you can stain the hardwood any color prior to finishing
If you plan on finishing your floor yourself or for when you refinish your floor, check out our guide on hardwood finishes.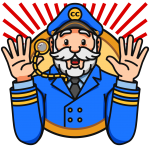 Captain's health warning!
If you decide to finish your floors on your own, keep in mind that ventilation during the process is extremely important. Like paint or most other chemicals with a strong odor, these aren't great to breathe, and in some cases, have been linked to mild to severe health side effects.
Average Cost To Install New Flooring
Price Range:
$1,215 - $2,460
Floor stain
Sometimes people confuse finishing and staining.
Finish (discussed in the previous section) is like the wax/clear coat on a car. Stain is like the paint on the car.
There's no need to mess with stain unless you want to either
Make your hardwood your own design
Save money on a budget hardwood but give it a new look
Those may sound similar–and they are–but it's worth talking about each reason a little more.
For point 1, there are some things you can do with stain that you can't find in natural hardwood. You can create about any hardwood color you'd want, and you can even create design patterns in the wood. Check out our Pinterest boards on hardwood for inspiration.
For point 2, maybe you have a tight budget on hardwood, and none of the options in your budget look how you want. There's a chance with a little creativity and DIY skills, you can buy a cheap wood, spend a little on stain, and give the wood a more luxurious look.
One final important note on the stain: only certain woods can be stained, so you should make sure yours can before buying. One of the most popular woods for stain is oak, but you can read more on hardwood staining here.
Hardwood grades
With many floors, the "grade" determines the quality. This isn't the case with hardwood.
Hardwood grades determine how blemish-free and consistent your set of wood planks will be. Here's a quick summary of the most common grades:
top grades are 'clear' and 'select and better' (in that order): these floors won't have knots and color will be very similar between boards.
common grade is next: you'll find some blemishes and boards will have a natural variation.
cabin grade looks like you'd expect in a cabin: wood with knots and holes.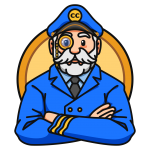 Captain's wood quality tip!  When you hear "grade", you often think quality. And when you hear "quality," you might relate it to durability, but the hardwood grade has no impact on durability, just the wood appearance. So if you like the rustic look of cabin grade, you have my blessing to save money on the "lower" grade. But one last consideration, keep in mind that the holes and knots can trap food and debris, so cabin grade might be a little more difficult to clean.
Hardwood thickness
Most hardwoods come in 3/4″ thickness, which is good in most cases.
Thickness indirectly affects durability. Why? Every time you refinish a hardwood floor it loses approximately 1/8″
The other advantage of thickness is it will have a denser quality feel when you walk on it.
With these advantages, are there times where you wanted a thinner hardwood floor? Not often. But it can save you money, and for some, that might be well worth it. Also, if you want to directly glue your floor to the subfloor (sometimes people do this especially when installing over a concrete subfloor), then you will likely need a thinner wood to do it. Your installer can help you here.
Other design specifications
So far we've talked about the wood species, finish and stain, grade, thickness, but you'll probably run into about 5-10 more design specifications. Most of these won't have a big impact on the performance of your wood, but can make a big difference in how your wood looks.
It's good to know your options. After all, you're living with the floor you choose for over a decade.
Some of the specifications you'll run into are:

plank width
gloss vs no gloss
edge type
woodcut
texture
Going through each of these details isn't necessary (other than just knowing that they're a design choice) for this guide, but you can learn more about each of these design specs here.
Hardwood underlayment
Hardwood underlayment isn't required in every case, but 99% of the time I recommend you have it.
The main reason is it stabilizes the floor installation. Installing over a subfloor with imperfections (dips and divots) can cause future problems. The underlayment will help smooth this out.  Read more on my guide to hardwood floor underlayment, including which materials are best for your project.
Chapter 4: How to buy your hardwood
Average Cost To Install Hardwood Flooring
Price Range:
$1,710 - $ 3,745
When to buy and Where to buy from?
You're now a hardwood expert (or at least junior expert).
You know what wood you want. Now, you just have to decide where and when to buy it. Before hopping in your car and driving straight to the store. Here are a few tips:
Hardwood prices are somewhat stable, but there's room for negotiation. You lose power in negotiating when floors are flooded with buyers handing over their credit cards. On the other hand, you gain power when demand for flooring is slow. Fortunately, this supply and demand follows a cycle. Check out the best times to buy hardwood flooring.
The other thing you want to know is where to buy. There isn't a perfect answer here, but some stores are better than others depending on your goals.
What to expect and be prepared for when walking into the store
Average Cost To Install New Flooring
Price Range:
$1,215 - $2,460
Have you been floor shopping recently?
If not, this is how it usually goes:
(you walk into the store)
store employee: "Hi sir/ma'am, how are you doing today?"
you: standard response "Good thanks."
store employee: "Anything I can help you with today?"
(the shopping process begins)
Many of these employees receive a commission, some don't. There's good and bad in both. The bad in commission is some salespeople will care about their bonus more than your best interest. You hope this isn't the case, and there is some good in commission: usually, these employees are better educated on flooring products.
Non-commissioned floor employees may just be a "body" out there to help you. They don't really know too much about flooring, and definitely aren't an expert.
The important thing for you is to be able to sniff out the bad store employees:  the commissioned employee who doesn't care about your interests and the non-commissioned employee who give you bad advice.
The bad advice you already covered by reading to this point in the guide. You now know as much as many "floor experts," so if you run into an employee who doesn't know what he or she is talking about, you'll spot the lack of knowledge right away.
The salesperson without your best interest is a little more difficult. They know flooring, but they may try to sell you something you don't need, or a "new and improved" version that doesn't really work. The best way to spot these people is to get a sense of if they have your best interest in mind.
The best way I know to do this is by grading the questions they ask (or don't ask). One thing that is certain in flooring is there is no "one shoe fits all" flooring products. What you need is specific to your situation.  To figure this out, the salesman should ask you:
What rooms are you installing the flooring?
What's motivating you to get new flooring (remodel, want a different type of floor, durability, cleanliness, etc)?
How often is the room used? Is it a guest room, main living area, vacation home?
Do you plan on moving anytime soon?
What's more important: durability, appearance, or budget?
Do you have dogs? Cats? Other animals?
What about kids? How old?
You get the point. They don't have to ask all of these questions, but I'd want to hear at least half in some form. If they skip this "small talk" and take me straight to what they think I should buy, I'm leaving.
What to do before signing on the dotted line
You went to the best stores in your area, you were confident in the help you received, and already knew the details of the floor you want. Now, it's time to sign to buy.
Many people want to know if you can negotiate flooring prices. The answer is definitely "yes."
There are many ways to negotiate. You can decrease the price of the floor, get add-ons thrown in for free or cheap, installation costs, etc. Read our article on negotiating flooring.
Chapter 5: Installation day
Average Cost To Install Hardwood Flooring
Price Range:
$1,710 - $ 3,745
The hard work is over. Your hardwood is purchased, and now it's time to prep for installation day.
This is pretty straightforward, but a few things to keep in mind:
Plan on it being a nice day. This isn't always possible, but it's best if you can open doors and windows. Flooring, underlayments, and glues can release temporary chemicals into the air that may not be great for your health. Ventilation is key.
 The other is to do a quick check. Remember everything you researched and purchased in your hardwood flooring? Have your invoice ready and make sure you got exactly what you asked for. It's not common but definitely happens where the wrong wood shows up. This can be anything from a small difference in the bevel of the planks to the completely wrong species of wood.
Installers are important. They can make or break your investment. Find pre-qualified installers in your area. You can use their service for free by clicking here.

I'd advise you to learn more about hardwood floor installation costs here as well.
Just like "a happy employee is a good employee," "a happy installer is a good installer." Be there to see if he needs anything, offer a drink, but otherwise don't hover over him.
Chapter 6: Aftercare for hardwood
Tips on caring for your hardwood after it's purchased. Protect your investment!
Average Cost To Install Hardwood Flooring
Price Range:
$1,710 - $ 3,745