With this carpet buying guide you'll learn everything insiders know about carpet prices and how to buy carpet.
Carpet Captain doesn't sell carpets, but we have helped nearly one million people buy it
without a sales pitch.
Captain's Carpet Highlights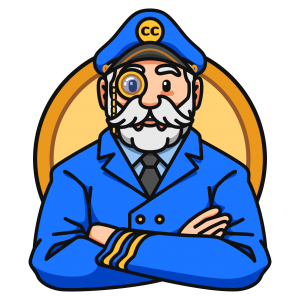 Many people buy carpet based on appearances, warranties, and salesman recommendation but these can lead to bad purchases (more on why in chapter 3)
No floor matches carpets softness, insulation, and comfort, but hard floors have their advantages
The fiber material will have the biggest impact on durability (I like nylon for most people).
Density or face weight is next in line for how long your carpet will last (greater than 3k or 40oz is a good goal)
Padding is the unsung hero. It can make or break your carpet purchase
Installation is also. It doesn't matter how great your carpet is, it needs good installation (we'll cover how to find a good installer)
Prices
Low End
Mid Range
High End
Total Cost
$728
$837
$1,415

See Costs in Your Area!
Start Here - Enter your zip
"I'm really amazed at all the information in it and wish I had this knowledge when I purchased my carpet back in 2007 … Your website is an example of how useful the internet can be." -Dan S.
Chapter 1: Carpet prices, budgeting, and financing options
Step 1: Carpets prices and budgeting
You might want to sit down while reading this section.
New carpet probably costs LESS than you think. Maybe I just say that because I'm always in temporary shock from the cost of home improvement projects, BUT carpet is one of those projects that does not break the bank.
Average Cost To Install Carpet
Price Range:
$845 - $1,650
Either way, it helps to get an accurate estimate before you start.
Why get an estimate before starting? Here are the benefits:
Helps you budget
Know what quality of carpet you can afford
Decide if there's a better time to buy carpet
Determine if you'll need financing
Most important reason: decide if you're getting a fair deal
The last point deserves a little more explanation. The #1 "scam" on flooring projects is overcharging and over-measuring by retailers and installers (I'll cover more on common scams in the 'Getting a good deal' section. That may sound obvious, but it's easy for a flooring store to recommend a carpet to you that is priced similar to other carpets but is lower quality (overcharged) or for an installer to add a little extra square footage to your house (over-measured).
These small differences can make hundreds (if not more) dollars difference in what you pay. Getting an estimate on your own is easy insurance against these scams.
Sound complicated?
It can be, but I've tried to do most of the work for you with my carpet cost calculator. You just have to answer 2 questions, and it gives you a ballpark estimate. A detailed breakdown of carpet prices by carpet, pad, and installation is also included on that page, so you can see how much certain changes impact your cost.
Want a free estimate from an installer? Get estimates from 3 pre-qualified installers in your area by filling out this short form from HomeAdvisor.
Now that you have an idea of what your carpet project will cost. Let's decide the best way for you to pay for it.
Step 2: What is the best way to pay for my carpet (and the best ways to get cash back)?
If you don't have enough cash to cover your ballpark estimate from 'Step 1,' this section will guide you on the best ways to pay.
But even if you do have the cash, there are ways to optimize how much cash back you get. I'm not talking about scammy "deals" or "rebates" sites. Like buying a car, flooring is such a big purchase you can come out financially ahead by the way you pay.
So what are the ways you can pay?
your cash
borrow from a friend or family
credit card
retailer financing
home equity loan
HELOC
Each of these has advantages. Some are safer, some are better options if you don't have the money or have bad credit, and some will give you more money back. It's too much detail for this guide, but there is one thing I want to point out that is often overlooked:
Cash can have more risks than most people think. The main reason is you don't have someone to fight for you if you get ripped off on the carpet or installation (credit can give you this advantage), but you also miss out on hundreds of dollars that you can get if you use financing correctly.
I have a page on carpet financing for good and bad credit. It'll break down the benefits and risks of each way to pay for your carpet. It's worth checking out unless you're 100% set on how you're going to pay (and even then it may be worth checking out 😉 )
Now that we've covered how much you'll pay, and how to pay. Let's move on to planning what carpet and pad specifications will make the best fit for your home.
Average Cost To Install New Flooring
Price Range:
$1,215 - $2,460
Chapter 2: carpet vocabulary reference
You can skip this section (nothing to see here, folks).
But if you're out shopping or researching carpet and come across a word you don't know, here are a couple of good references: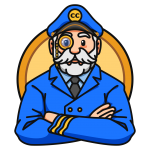 Captain's note on carpet tiles!
Below you'll learn the details to buying the perfect carpet, but they don't 100% apply to carpet tiles. If you're considering carpet tiles, I recommend checking out my
carpet tile guide.
Just remember these links are here if you want to come back to them later. But for now, we can dive into the finances of buying carpet…
Chapter 3: Plan the perfect carpet and pad for your home
Many shoppers walk into a store and hope to buy carpet based on the looks, the warranty, and the salesman recommendation.
In other words, they just have faith that it'll turn out to be a good carpet, but shopping for carpet doesn't have to be done this way (and shouldn't). But there are problems with this strategy…
looks now don't tell you anything about looks 3 years from now
warranties are a joke (you can read about why I don't ever trust carpet warranties here)
and salesman lie
Number 3 may be a little harsh. There are many honest salesmen, but there are 2 main problems with salesman recommendation. Some aren't given proper training on the products, so they have to BS you. Others take-home pay can depend on pushing products that lead to the most profits for the company but aren't necessarily in your best interest. It may be pushing "premium" features that you don't need, or it could be recommending a product with high-profit margins that doesn't last as long.
There is some good news. Learning what will make a carpet last long, which specs are misleading, and what is worth paying for and what isn't doesn't take long. I've laid it all out in this chapter.
Average Cost To Install Carpet
Price Range:
$845 - $1,650
Step 3: Decide your carpet style (it's more than just a look)
Berber, frieze, plush, cut and loop, saxony…
Any of those sound familiar?
Each is a different style of carpet, but carpet style is more than interior design. There are two reasons to learn about carpet styles:
So you know what your options are for the look of your room
Because some styles will have an impact on how long your carpet lasts especially in special cases like with kids or animals
Like shopping for clothes, this part can be fun (that is if you like shopping for clothes).
The quickest way to research is to visit my carpet styles overview page.
After you've narrowed down the carpet style you want, you can read more about it to be sure it's for you:
While we're on the topic of style, here's a couple of other tips:
Carpet color is similar to carpet style because it mostly is a design choice, but it also can impact how long your carpet lasts or even how big your room looks.
Check out my guide on choosing the best carpet color. It'll cover more than you'd imagine about how color will impact your home.
You can also get design interest from the Carpet Captain Pinterest page. It'll cover carpet and other flooring options.
P.S. I'd love you to follow Carpet Captain on Pinterest. It helps support the site by spreading the word. Follow simply by clicking this button: Carpet Captain
That's it for style.
Now, the fun is over. Let's move on to one of the most important decisions you'll make with your carpet purchase…
Step 4: Choosing your carpet fiber material (maybe the most important decision you'll make)
Average Cost To Install Carpet
Price Range:
$845 - $1,650
There are at least 6 important specifications when it comes to carpet durability.
But if I had to rank the specs, carpet material is the #1 factor determining how long your carpet will last.
That said, it's not 100% straightforward. Different fiber materials have different advantages. Let's use a toy as an analogy:
A toy that is made of metal might be "built to last" but "heavy." Another toy made of plastic might be "lightweight," "inexpensive," but have "health hazards."
Carpet is no different.
There are 5 common carpet fiber materials. It's worth reading the comparison of all carpet fibers on my best carpet material page.
But here is a brief rundown of the types of carpet fibers:
Click any of the links above to get more information on the carpet materials (and you should before buying it–remember, this may be the most important decision you'll make). Also, I have a page directly comparing nylon vs polyester if you're deciding between those two (they're the two most popular)
There are a few other articles you should consider.
Many times you'll run into blends of carpet fibers. For example, a carpet might be 70% polyester and 30% nylon.  Learn how carpet blends perform (wool-nylon, polyester-nylon, etc).
One other important thing: brand names. Typically, the material and specs (more on these in step 5) of the carpet tell you more than the brand does. But there are some areas brands can make a big difference, especially with stain resistance. Read about carpet brands.
That should cover everything you need to know about carpet materials. You've got arguably the most important carpet buying step down.
But remember the saying, "It's only as strong as the weakest link?"
That holds true for carpet. So let's move on to the other important details that will determine how long your carpet lasts.
Step 5: Picking the perfect specifications that impact the durability of your carpet
I told you earlier that carpet material is the most important factor in durability.
That true, but there are 7 other specifications you'll likely run into:
density
face weight
par rating
pile height
total weight
twist level
wear rating
Total weight is misleading, so I'd ignore it altogether. The rest will make a difference in how your carpet performs–some more than others.
I rank all of these factors, let you in on common ways they are used to be misleading, and give ranges you'll want for each in my guide to carpet face weight and durability. This is my most recommended page for people to read on Carpet Captain.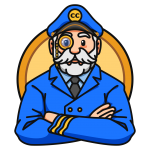 Captain's left out the backing!
In 95% of cases, carpet backing doesn't matter. It's almost all made out of the same or similar materials today. Sometimes you'll see "fancy" backings marketed, but they mostly just add weight and softness that doesn't add to the performance. You can read
more on carpet backing here
if you're interested.
Step 6: Planning the perfect padding
Out of sight out of mind?
Not true for carpet padding.
Padding is like the structure of a bridge. It may not be what you drive on, but you better hope it's made right. And yes, you won't plunge down 50 feet into water if you mess up the padding. But you could waste a perfectly good multi-$1,000 carpet.
So how do you pick out a high-quality pad?
For most people, you'll do well with a 7/16" rebond pound that is a minimum of 6lbs (preferably 8lbs+). But there are cases where you are better served with something else. A few questions to ask yourself:
Do you have a loop style like Berber?
Do you have a pet urine problem? What about basement moisture?
Could you save money going less or more durable?
Are newer technologies like memory foam worth it?
Our guide to the best carpet padding is one of the longer pages you'll read, but that's because it's packed with information. It'll be the only page you need to read on the important topic of carpet padding.
Congrats!
You're now through all the details of buying the best carpet for your home.
The next steps will cover specific cases (eg. pet owners, wheelchair users, etc) and how to get the best deal on your investment in carpet.
Average Cost To Install New Flooring
Price Range:
$1,215 - $2,460
Step 7: Check out our carpet case studies for specific situations
You learned how to buy the perfect carpet above, but what about specific situations…
Maybe you have a cat. Or need a kitchen carpeted. Or have a wheelchair. Or…
The list goes on.
Here are some special cases for carpet and the Captain's recommendations. Feel free to read any of the articles below that apply to your situation…
Here are a few other articles that are specific cases but you can browse and decide if any interest you…
Now you're really finished with choosing your carpet.
The next steps will help you get the best deal.
Chapter 4: Getting the best deal
Now that you know what carpet you want and about how much you'll pay for it, let's talk about how to get the best deal.
This is about where to buy, when to buy, and how to buy.
Step 8: Who should you buy from? Local store, big-box retailer, online, in-home salesman…
Average Cost To Install Carpet
Price Range:
$845 - $1,650
Today, you have flooring stores competing for your business.
Competition is fiercer than ever. This can be both a headache and an opportunity for retailers. But for you, it's pure opportunity. Retailers compete to offer you better deals, more flooring options, and an overall better experience.
But with all this competition, is there a best place to buy?
The short answer… No.
But there are pros and cons of each type of store. Here's a sample of some of the advantages of each:
Big box stores will always be there if you have a problem with your carpet
Local stores have surprisingly competitive pricing and survive based on their customer service
1800 and online carpet retailers potentially offer the lowest prices but are still difficult with carpet
Buying leftover carpet from an installer might be even cheaper
Samples-to-your-home (eg. Empire Today) you can shop in the comfort of your home
Each store also has disadvantages. Some may surprise you. So check out our article covering where to buy carpet.
With the trend of buying everything online, carpet is a little behind. There are multiple reasons, but the biggest reason is that people are more comfortable shopping in store for a product that's a big investment and they know little about. This gap is closing. After reading this guide, you're way ahead of the game on your carpet knowledge, and I'm confident you can make a good purchase. So even though it's not common, I walk through how to buy carpet online in case you're interested.
Time to head to the store.
Next decision: When do you want to leave?
Step 9: When should you buy your carpet?
Does it really matter?
It does if you care about money and health.
Maybe that sounds a little extreme. And I'll admit: you can buy carpet any time of the year and not harm your health or bank account.
But on the other hand, there are times of the year that you can buy carpet that make it easier to keep your family healthy and make it easier to negotiate a good deal.
The health idea probably sounds weird to you, but it has to do with the new carpet smell. That smell can be toxic (depending on the carpet). It's best if you can air out your house (open doors and windows) the first few days after installation. So depending on where you live, certain months will work best. There's more to it than that. I highly recommend you read the information on the page linked above on new carpet smell, especially if you have children or small pets.
Oh, and I also mentioned saving money. There's nothing super-secret here. Just simple supply and demand. When fewer people are shopping for flooring, retailers are more willing (and have more time) to cut a deal with you.
Average Cost To Install Carpet
Price Range:
$845 - $1,650
So when are retailers eager to make a deal? Check out Carpet Captain's research on the when is the best time to buy carpet.
Step 10: Mentally prepare for the shopping experience (and red flag the good and bad salesman)
Are you ready to go carpet shopping?
I can answer for you. You are. And you know more than most salesman will (except for the really helpful stores). This not only helps you choose your carpet, but it helps you sniff out the bad stores or salesman.
But to keep the momentum going, it helps to know what to expect when you step into the store.
Before you leave, grab some lunch. Low blood sugar = poor decisions. You might also do some light reading on the most common carpet scams. It helps to know the traps people fall into before you shop.
Now you're ready to walk into the store.
You step in and hear, "Welcome to XYZ Carpet Store! Looking for anything specific today?"
A salesman that cares about you and not just your money will ask questions that get to the root of what you need in new flooring. Here is a sample of questions you may hear…
What rooms are you wanting to install flooring?
What's motivated you to get new flooring?
Is this for your primary home, rental, or vacation home?
How long do you plan on living there
Do you have pets?
In other words, he will need to get to know you. At least well enough to have an idea of what you need in flooring.
What if he asks you none of these questions — just what type of flooring you need?
Personally, it'd start raising red flags for me. Even though I know what I want, a store that cares about its customers has to ask some questions about how they live to recommend a good product. If they don't have your interest in mind here, I'd be nervous they won't have your back if things like installation go bad down the road (more on installation in step 13).
So how much are you trusting the store? If you have a good feeling, I'd still get at least one other price quote.
If you feel like they aren't really getting to know your situation, I'd move on.
Once you've found a store you like and a carpet you love, it's time to figure out the final details.
Step 11: What to do before sealing the deal
You've picked out the carpet you dreamed of. Time to hand over your credit card?
Not quite yet.
You've already done the two most important things: done your homework on your carpet and the store.
But the end of the deal is where stores can sneak in little surprises. And usually, these aren't the fun type of surprises.
These surprises might be add-on fees for things you thought would be included in your original price (this is especially common if they've let you negotiate a good deal or baited you in with an advertised good deal). Check out common hidden fees to watch out for.
One other final check off is don't let the retailer sell you on the carpet's warranty. If you're having second thoughts about the carpet, and that's how they're convincing you, walk away.
I talked about this earlier, but in my opinion, warranties are marketing. There are too many loopholes, and manufacturers know that there will be very few successful claims. This allows them to give super long warranties to get you to buy. More on why I don't like carpet warranties here.
The final step before you close the deal is ironing out the installation details. I know… we already went over this. But there's one last thing to emphasize…
Is the installer subcontracted or a store employee? This is important because if the installer is subcontracted (not an employee of the store), the store may try to blame the installer if things go bad. And then the installer might blame the store. And the end result is they argue while nothing gets done.
So what to do? If the store claims they take responsibility for the installer, make sure it's in writing (or that the installer is truly an employee). If the store is upfront and says the installer is responsible for their mistakes, at least make sure you've hired a good installer (we'll cover this in step 13).
Now the details are ironed out. Let's close the deal (and get the best deal you can)…
Step 12: Closing the deal (negotiating a good deal without it being awkward)
Average Cost To Install New Flooring
Price Range:
$1,215 - $2,460
You might not be on Shark Tank, but you still have to close the deal.
You can do that one of two ways:
Take the offer they give you
Negotiate a better offer
I lay it out this way because most people take the offer they are given. And that's not surprising. Most Americans feel awkward negotiating unless they know it's the norm (like with cars).
The truth is it's normal to negotiate carpet: retailers play with their pricing all the time, there are multiple fees that can be negotiated, and a small percentage discount can be huge savings (saving 10% on a typical carpet purchase would leave $400 in your pocket).
So how should you negotiate without it being awkward? Check out my guide on how to negotiating flooring without making an enemy. It takes the concepts from my favorite books on negotiating (listed in the article) and makes it specific to flooring. The "secret" is getting a win-win for both of you, and it's not too difficult.
Deals done!
You've picked the perfect carpet, padding, and negotiated the best price on it.
Almost time to relax, but let's talk about installation because it can make or break even the best carpet purchase…
Chapter 5: Hiring an installer and installation checklist
This may seem a little out of order. You've already completed the carpet buying deal.
Some people hire the installer before buying carpet, some after. There's no perfect way.
But whichever you choose, this chapter is as important as any. I've seen excellent carpet look terrible because of poor installation, invoices where people were way over-charged on installation, and plenty of other horror stories.
On the other hand, a great installer can be your partner all the way through the carpet buying process.
Step 13: Hiring a great carpet installer (and why you might want to do it before you buy the carpet)
Average Cost To Install Carpet
Price Range:
$845 - $1,650
I like to hire installers before buying the flooring because they can often give you tips specific to your home. Maybe, they know a certain pattern carpet will add a lot in cost because of the way your room is shaped. Or you're a new homeowner, and they know the homes in your area tend to get water damage… and what floors hold up well and which don't.
Basically, installers can be your ally in buying flooring.
The other option is to wait until after you purchase. That way is fine, but you won't get the benefit of their free opinion. Many stores will have installers they use, but just be aware, they usually aren't employed by the store. So the store may not stand behind the work they do (even though you think they would, the "blame game" between retailers and the installers has been a huge headache for some carpet shoppers).
Whatever way you choose to hire an installer, read my guide on finding the best carpet installers in your area. It's my only article on choosing a carpet installer, and it covers 6 ways you can find your installer with the pros and cons of each.
My preferred way to hire an installer is through a service like HomeAdvisor that does the homework on installers for you. You can get quotes from 3 installers in your area for free by filling out this short form. Full disclaimer: I get a small commission if you go this route, but I truly feel like it's a good way to go. HomeAdvisor makes sure the installer has all the proper credentials and insurance (which many you find other ways don't). And just the fact that HomeAdvisor is willing to stake their reputation on these installers gives you confidence that they won't keep them around if they are getting complaints.
Now your carpet is on the way, and you have the best installer in your area. Let's prepare for installation day…
Step 14: Final checklist before installation day
We're almost finished.
Just like the installer is important, it's important to make sure installation-day goes smoothly. There are multiple ways it can go wrong: poor installation, wrong carpet or pad shows up, or hidden charges pop up on the invoice, etc.
Here's a small checklist you can go through to help make sure it's a good day (some of it is a review from previous steps you took):
Give the installers a heads up that you'll want to verification of their license and insurance (requirements vary by state, but it's worth checking your state's requirements if the installer says he's not licensed or insured)
Verify the carpet and pad at your home is the one you purchased (sometimes the wrong carpet shows up whether it's a scam or accident by the retailer.)
Lock up or remove any valuables (your installer is likely an honest person, but making sure there are no misunderstandings benefits both of you)
Verify what the retailer said about who covers (installer or retailer) any future issues with the carpet
Review the 'red flag of a lousy installer' on the best carpet installers page
Keep pets and children outside for the day (remember the issues with new carpet smell and how to avoid it?)
Step 15: Installing your flooring
The installation day is here.
Review the checklist in the last step if there's any left to do (like your carpet isn't arriving until the installer does).
From here, you can sit back and let the installer work their magic.
In my opinion, it helps to be around (maybe outside?) to help the installer with any quetsions, and it doesn't hurt to occasionally check-in and see how the job is going. You could catch issues before the job is too far in (like installing carpet in the wrong room… it happens).
That said, I would mostly stay out of the installer's way. No one likes someone hovering over them while they're trying to work.
Oh yeah, and offer snacks, maybe lunch, and drinks. Your installer may decline, but you don't want a dehydrated or hungry installer trying to rush through the job. You've seen the Snickers commercials.
That's it!
You've completed the perfect carpet project (or at least as close to it as you're going to get).
Don't forget to protect your purchase. Here are a few tips…
Chapter 6: Best vacuums and carpet treating tips
This is bittersweet. You've graduated the Captain's carpet buying course (sweet!), but now you don't need me (bitter!).
Before you go, I want to give you a few tips on getting the most out of your carpet.
You probably know vacuums are important because they extend the life of your carpet (by getting rid of the grimes that tears up the fibers) and make your carpet more sanitary.
But… many people overlook that carpet combined with the right vacuum can be a benefit for allergy sufferers over hard flooring. The reason is dust and allergens hit get trapped by carpet. The carpet acts like a filter that the vacuum can "empty." This is compared to hard flooring with the allergens sit on the floor but are kicked up in the air as people walk by (until it is mopped).
Keeping your carpet clean is crucial to preventing pests like black carpet beetles from turning it into their new home. So choosing the right vacuum is an absolute must.
My favorite vacuum for 2020 is this one, but every home and budget is a little different. I break down the best vacuums by the amount you want to spend and your needs on my page ranking the best vacuums.
Oh yeah, one final thing. Every once in awhile, you'll probably have a spill or accident on the carpet. I have pages to help you through it (you can bookmark this page which leads you to everything on carpet care), but you may also consider having some of the recommended cleaners just in case. My favorite cleaner to have on hand for red wine stains (it's actually designed for clothing but works great!) is this one called best carpet padding.
Captain's parting words!
Well, that's it.
This should give you the ammo you need to be a smart carpet shopper. And as you know, it's not a small investment to best to shop with the power of knowledge.
That said, if you still have any questions, I'm pretty good about answering in the comments within a day or two.
Any questions on how to buy carpet? Let me know in the comments below.
Average Cost To Install Carpet Flooring
Price Range:
$845 - $1,650