Learn everything insiders know about buying luxury vinyl plank flooring, also known as LVP flooring.
Carpet Captain doesn't sell flooring, but we have helped nearly one million people buy it
without a sales pitch.
Captain's Luxury Vinyl Flooring Highlights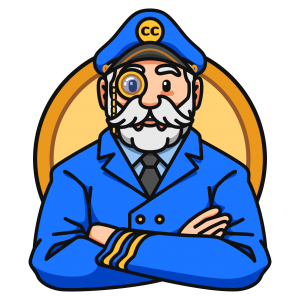 Luxury vinyl is rising in popularity as manufacturers and technology fix many of its old drawbacks.
Luxury vinyl is the general category. LVP = luxury vinyl planks (like hardwood) and LVT = luxury vinyl tile (like tile flooring)
One of the best DIY floors–easy for beginner's
Plank thickness doesn't impact durability, but it will impact how the LVP feels. 4mm+ is a good bet.
The wear layer is the most important part for durability: go for at least 8 mil thick and consider a strong material.
Durability, Looks and Value: Luxury Vinyl fits all these qualities:
With installed cost typically below $5/sq. ft. Luxury Vinyl flooring offers unmatched water resistance, great look, and durability at a cost of cheap laminate flooring (but without the buckling and de-lamination issues). In most cases your you can get luxury vinyl plank installed for about $3.50 – $6.00 per square foot or $700-1200 per average room.
Prices
Low End
Mid Range
High End
Total Cost
$1,231
$1,383
$1,825

See Costs in Your Area!
Start Here - Enter your zip
Let's look at all the benefits as well as cons of luxury vinyl flooring:
Chapter 1: Cost and resale value
Average Cost To Install Vinyl Flooring
Price Range:
$1,105 - $1,960
One of the early questions you have to ask yourself before any home improvement project is, "Can I afford it?"
And even if you know you can afford it, it helps to know what you should pay, so you don't get ripped off. It also helps to know the resale value, so you know what kind of investment you're making.
This section will cover both cost of luxury vinyl plank flooring (including the floor, other materials, and installation), as well as the expected resale value:
Cost of luxury vinyl flooring
The cost of luxury vinyl tile and planks is comparable to laminate. Expect to pay about $4 sq.ft. for planks or tiles. The range is generally $2.50 to $5 per sq.ft., but I've seen luxury vinyl as low as $0.50 sqft and as high as $9 sq.ft. Check out our complete guide on luxury vinyl pricing if you want a more detailed breakdown and how to create a budget.
Want the best quick estimate you can get? Check out our flooring cost calculator. It lets you choose your type of floor, your room or house size, and it will give you a fairly accurate project cost.
Luxury vinyl flooring and home resale value
The resale value of luxury vinyl flooring is simply not as good as it should be. It's the victim of being a newer flooring that hasn't completely caught on yet, and I think currently laminate has better resale value in most markets.
Many people hear the word "vinyl" and assume you're talking about sheet vinyl, which is considered one of or the cheapest types of flooring. It's clear that many people don't know the difference between the two (which is a big difference) because many real estate sites and systems only allow for "vinyl," not allow you to specify luxury vs sheet.
With this in mind, ultimately people care about look, durability, and prestige when it comes to buying a home and flooring. Luxury vinyl tiles meet the first two criteria, it just needs to shake the negative reputation of sheet vinyl.
When this happens, I think luxury vinyl tile will jump laminate but still be behind hardwood in terms of desirability.
Chapter 2: What is luxury vinyl? And LVT vs LVP?
Average Cost To Install Vinyl Flooring
Price Range:
$1,105 - $1,960
In the flooring world, luxury vinyl is one of the new kids on the block.
Luxury vinyl is the cousin of sheet vinyl and the competitor of laminate.
When someone talks about "vinyl flooring," they're most likely talking about sheet vinyl. This is NOT the same a luxury vinyl. Sheet vinyl is has been around for a long time. It's cheap and water-resistant, but it also doesn't have a great reputation because it can look and feel cheap.
Luxury vinyl took the vinyl core but added other layers to create the planks and tiles. This makes a floor that is still relatively inexpensive but is more durable and better looking than traditional vinyl. Like laminate, some of the high-end designs can look shockingly similar to real wood and tiles.
So you've heard me say "luxury vinyl," "planks," and "tiles." When I first learned about luxury vinyl, I found all the terms confusing. It's really pretty simple:
Luxury vinyl tile looks like ceramic and stone tile flooring. It's also called by the shorter names: "LVT" and "vinyl tile."
Luxury vinyl plank flooring looks like wood flooring. It's also called by the shorter names: "LVP" and "vinyl planks."
So now you know the basics of luxury vinyl, let's cover who might want it, and who should stay away from it.
Chapter 3: Pros and cons of luxury vinyl
Average Cost To Install Vinyl Flooring
Price Range:
$1,105 - $1,960
Before we get into what to look for in luxury vinyl, let's consider if it's the right flooring for you.
Pros of luxury vinyl:
can nearly clone the look and texture of hardwood, ceramic tiles, and other premium types of flooring
cheaper on average than the floors that it mimics
less maintenance than hardwood
since tiles or planks are individual, damaged areas can easily be replaced with just a few new pieces
potential DIY job—much easier than sheet vinyl
water resistance better than laminate and hardwood = better for basements and bathrooms
overall very durable even though it won't last a lifetime like hardwood can
Cons of luxury vinyl:
A Carpet Captain guide wouldn't be complete without giving you a heads up on the problems you may run into. This isn't to scare you off from luxury vinyl—all types of flooring have their problems.
less comfortable than carpet and potentially slightly colder/less comfortable than laminate
if you're selling your home, sometimes people haven't heard of luxury vinyl and assume it's old sheet vinyl
price can vary: the best-looking luxury vinyl floors can compete with hardwood in price
A note on phthalates and safety of luxury vinyl
One specific question I receive on luxury vinyl is its safety.
At times, it's had a bad reputation, and maybe even an earned a bad reputation. The reason?
Luxury vinyl is a plastic. Most plastics are brittle without chemicals called plasticizers, and often these chemicals are thought to possibly be harmful especially to children and pregnant women. You've probably heard similar concerns with the plastic used in drinking bottles, and in Europe, some countries have banned certain plastics in children's toys.
The plasticizers that are concerning in luxury vinyl are called phthalates. The definite impact of phthalates are unknown, but they are thought to possibly be a carcinogen and cause development and reproductive harm. With this in mind, nearly everyone is already exposed to phthalates. The CDC states 90% of Americans have measurable levels of phthalates in their bodies.
My takeaway: I'd personally avoid flooring with phthalates with children. They are young and still developing, and they touch the floor with their hands (crawling) and put their hands in their mouth. Ideally, I'd also avoid it as an adult for the same reason I look for water bottles that are intended to be "healthy."
The good news is even if you want to avoid phthalates, you can still get luxury vinyl flooring. Certain manufacturers have committed to making phthalate-free and low VOC (indoor air pollution) luxury vinyl flooring. I've called, emailed, and we searched to find manufacturers who make this commitment, and specifics are listed below in the brands section.
Chapter 4: How to pick the best LVP/LVT (durability factors, underlayment, brands)
Average Cost To Install New Flooring
Price Range:
$1,215 - $2,460
Here's the good news for luxury vinyl flooring: the "luxury vinyl" part takes care of a lot of your homework. In other words, if it's labeled luxury vinyl it means it naturally has a lot of the positive qualities we talked about above.
Here's the bad news:
There's not a true definition of luxury vinyl… or at least not the luxury part. This means that a company could make a poor quality vinyl floor in a plank or tile floor and call it luxury. I haven't seen much of this… at least yet. If it does become common, the industry will have to create more specifications for you to determine the quality yourself.
For now, you only have to pay attention to a couple of key indicators for the quality of your luxury vinyl…
Wear layer thickness is the #1 factor
Luxury vinyl isn't as complicated as some types of flooring. For durability, you can focus on the wear layer. It will tell you much of what you need to know.
There are 5 layers of vinyl flooring: a backing, a core vinyl layer, the print layer, the wear layer, and then a top coating to protect against scratching and UV.
Of these 5 layers, it's the wear layer that will most impact the durability.  It's the protector of the vinyl flooring. And it is measured simply by how thick it is.
Well… kind of simply. Manufacturers and retailers find ways to make it a little confusing. Usually, it is measured in mm or mil. These aren't the same.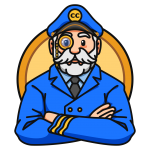 Captain's math lesson!
Do you know what a mil is? I didn't. A mil is one-thousandth of an inch. This is unrelated to a millimeter (mm) which is one-thousandth of a meter. The conversion is 1mm = 40 mil.
So what is a good thickness of the wear layer?
The wear layer should be at least 8 mil or 0.2mm thick for a room with moderate traffic. For high traffic areas or areas where you want the most durable nylon, go with a wear layer that is 20 mil or 0.5mm thick.
I'd avoid 2 mil unless you want the cheapest nylon possible and even 6 mil is rolling the dice on durability.
Wear layer material
In some ways, this is just as or more important than the wear layer thickness.
Think of it this way… which would you rather your floor be protected with: 1. a thick 1-inch coat of Jello or 2. a thin one-tenth inch coat of diamond?
Definitely the diamond. So why didn't I list wear layer material ahead of thickness?
Because the thickness of a luxury vinyl is 100% clear and easily comparable. The material is not easily comparable. There are a few reasons for this:
Sometimes the weary layer material is not listed
There are an infinite combination of wear layer material. eg. 2 different LVP's might list aluminum oxide in their coating but one may have much more in it than the other (and none that I'm aware of list how much).
There aren't any good studies on which wear layer materials are truly the best.
So what do you do?
First off, there are some good wear layer materials. Aluminum oxide is known to be a very strong finish. It's usually mixed with urethane. Acrylic and urthane by themselves are considered as durable. However, I've seen floors that don't list anything other than acrylic or urethane in their wear layer that perform as well as any LVP.
Confusing?
I think the takeaway is you can consider wear layer material, but going with the thickness and choosing a reputable brand of luxury vinyl is going to be your best shopping decision.
Total plank or tile thickness
Another measure you'll find with luxury vinyl planks is the total thickness. In fact, I often see people ask about this more than the wear layer. But the truth is, total thickness matter much less than wear layer thickness.
There is some value in the total thickness. The main case is when you don't have a perfectly smooth subfloor. Thicker tiles or planks will mask some of the irregularities.
So what thickness luxury vinyl tile is best?
In most cases, I'd go with at least 4mm thick luxury vinyl flooring. The LVP thickness range I'd recommend is generally 2mm-7mm (although there are some exceptions). Stay away from below 4mm if your sub-floor is not perfectly smooth.
What about underlayment? Do I need it?
Luxury vinyl flooring does not require underlayment. In 9 out of 10 cases, you can install luxury vinyl without underlayment. However, there are a few cases where you can consider underlayment. The most common case for underlayment is to reduce foot noise from going through to the floor below.
Luxury vinyl isn't bad for echoing in the room it is installed, but without underlayment, your footsteps will be heard by the people in the floor beneath you. Apartments or other commercial buildings may be required to choose a different flooring or use underlayment with their luxury vinyl floors on the second floor and above.
The other case where you may want underlayment is to limit imperfects of the floor beneath the vinyl. But generally, I think it's preferable to "limit the imperfections" by treating the floor prior to installing, rather than using an underlayment. More on this and installing luxury vinyl here.
A few tips if you decide to get underlayment:
There are no industry requirements for luxury vinyl since underlayment is rarely used.  That said, you want an underlayment that is thin and firm. Luxury vinyl is flexible, so it can't have a soft underlayment. Usually, your planks or tiles will specify recommended underlayment–I'd check there first.
Does the brand matter?
I usually avoid discussing brands in flooring.
Why?
Because I think you can be misled by brands. Sometimes a "good" brand has a bad set of products. And the opposite is true: sometimes a generic floor is extremely well made and costs you less.
Luxury vinyl is a little different than other floors because there isn't a great way to look at a spec sheet and see exactly how durable the wear layer is. So picking a great brand, you can have more confidence that it'll come with a good wear layer material.15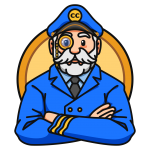 Captain's tip! 
You can still use the specifications above to determine most of how a luxury vinyl floor will perform, so feel free to shop without a brand in mind. But if you'd like to know my opinion on some brands, including which brands are safest (phthalate-free), read on.
That said, what are some of the brands you will find? Our guide on the best luxury vinyl brands gives you the highlights of brands you'll find at most retailers. This included an idea of their durability and their stance on indoor air pollution.
Chapter 5: How difficult is luxury vinyl to install? Is it a DIY job?
Average Cost To Install Vinyl Flooring
Price Range:
$1,105 - $1,960
Even if you don't plan on installing a floor yourself, how difficult a floor is to install will impact how much you pay. And skilled labor like flooring installation can add a significant amount to your total flooring bill.
But what if you want to do-it-yourself? Does luxury vinyl make a good DIY floor?
Luxury vinyl planks and tiles are maybe the easiest type of flooring to install. You usually don't have to worry about underlayment like laminate. You don't have to worry about making exact cuts as you do with sheet vinyl. And you don't have huge objects to haul around as you do with carpet.
If you want a weekend project, check out our page on how to install luxury vinyl planks and tiles. It may save you a few hundred bucks.
Don't want to go through the hassle of installation? Click here to find pre-qualified installers in your area through our contractor matching service. They do all the homework for you, and then you get the top 3 installers in your area for free.
Chapter 6: Getting a good deal
Prices
Low End
Mid Range
High End
Materials
$513
$658
$1,000
Total Cost
$1,079
$1,383
$2,102

See Costs in Your Area!
Start Here - Enter your zip
One of the big advantages of luxury vinyl is it's affordable, but that doesn't mean you still shouldn't look for a good deal.
There are a few ways to get a good deal, and we'll cover each:
get lucky (not going to go into detail on this one)
buy the best luxury vinyl for your home (we already covered this)
buy at the right time of year
ask for a better deal (this can be done the right way)
choosing to buy at the place with the best deals
Let's go into a little more detail…
Is there a right time of year to buy flooring? There are definitely times when demand for flooring is a little lower, and if you negotiate (more on that in just a bit), you can get better deals at these times. I break down the best time of year to buy flooring.
Next, you need to be able to negotiate your flooring. You can almost always negotiate some aspect of it (the luxury vinyl cost, underlay cost, installation cost, or removing added fees, etc). The problem is most people feel awkward asking so they never receive these deals. And this is a problem because with a big investment like flooring, just asking for a better deal can save you enough to buy your family multiple dinners at a nice restaurant. Here are go over how to negotiate flooring costs.
Finally, decide where to buy your luxury vinyl. There are too many details for this article (every type of store has its advantages), but I lay out the fool pros and cons of the best places to buy flooring. One addition to that article: many types of floors aren't easily purchased online. Luxury vinyl may be the exception. It's easier to know how much luxury vinyl to buy (I show you how to calculate it in my guide on how to install vinyl plank flooring), and it's easily shipped. That said, I still think it helps to feel and see the floor in person before buying a bunch of it to be a permanent part of your home.
And of course, you'll need to keep your new vinyl floor clean if you want it to really last. So check out my reviews of the 10 best mops for vinyl plank floors to help you do just that.
Any questions on buying luxury vinyl planks or tiles? Let me know in the comments below…
Average Cost To Install Vinyl Flooring
Price Range:
$1,105 - $1,960