You can expect to pay about $955 – $1,350 to have have laminate installed in an average room.
Wait? That didn't answer your question?
How big of a room? What quality of laminate? Is installation included?
The purpose of this article is to answer these questions to get you the best customized laminate cost estimate outside of hiring an installer to do it for you. Here's a breakdown of what I'll cover to make this happen:
How much does Laminate Flooring Cost?
Prices
Low End
Mid Range
High End
Total Cost
$1,250
$1,437
$1,825

See Costs in Your Area!
Start Here - Enter your zip
Typical mid-price laminate will cost between $1.09 to $1.89 per sq. ft. of materials (add $0.20 / sf. ft. for underlayment), and about $1.50 – $2.50 for installation, depending on how complex and cut-up your space is. This gives you an average price of $3.80 – $5.30 per sq. ft. to install laminate flooring.
Average costs for different types of laminate per square foot
breakdown these costs for materials only vs installed
breakdown what will impact costs and if it should
(for the record, the estimate above was based on an average living room of 330 feet and $5 per sq.ft. cost to have laminate installed–including materials, installation, and all other miscellaneous costs).
So let's start with some of the basics.
What is the typical price range if you go out and buy laminate flooring?
Average cost of laminate per square foot (materials only)
If you're DIYing or just need a starting point, it can be good to start with the cost of laminate materials only. This ignores installation, trims, and other fees you might encounter. We'll cover those details later in this article. For now, here are average costs for laminate based on quality:
Budget-quality: $0.50 per sq.ft.
Average: $2.00 per sq.ft.
High-end: $5.00+ per sq.ft.
Most laminate will fall into the range of $1 to $3 per square foot. There are plenty of cheaper and more expensive options as well. Later in the article, I'll cover what affects the price of laminate.
Average cost to install laminate flooring per square foot
If you're not DIYing, you'll also be paying for the installation of your laminate floor. This will vary a lot by zip code and your job requirements. My rule of thumb for installation is about $2 sq.ft.
But remember, the cost to install laminate flooring includes a few more costs. The major costs are materials, installation, waste/miscellaneous and underlayment. The only costs we haven't covered are underlayment and waste/miscellaneous. Expect to pay $0.30 for underlayment, but just like laminate, the cost can vary considerably (more on what matters inunderlayment here).Waste is typically 10% of the job, and you may run into other miscellaneous fees such as moldings, etc. We'll add another $0.70 here for waste and miscellaneous fees for your typical laminate floor. So these are the final numbers for the cost to install laminate flooring per square foot:
So these are the final numbers for the cost to install laminate flooring per square foot:
Budget-quality: $2.00 sq.ft.
Average: $5.00 sq.ft.
High-end: $8.00+ sq.ft.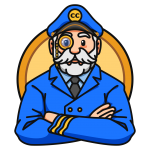 Captain's warning!
Don't be surprised by other costs. Many fees you may not think of can include removal of old flooring, hauling away old flooring, custom moldings and trim. Removing old flooring doesn't take expertise, so it's a DIY job I recommend you do if you're able. Since you're paying for an installer's expertise and time, this can save you a few hundred dollars.
Average cost to install laminate flooring per room or house
We've covered the "building block" laminate price–the amount you'll pay for square foot. We can use this to estimate what specific jobs will cost. An average job would be one moderate-sized 200 sq.ft. (10 x 20 feet) room. Here what it costs:
Cost of materials only for one room: $400
Cost for laminate installed in one room: $1,000
The cost installed includes materials, installation, underlayment and typical miscellaneous fees including waste.
Determining how much laminate you need
Now you know what laminate materials cost for square foot, what it costs to have laminate installed per square foot, and what it might cost to install laminate in a room.
Let's take this a step further and figure out what your specific job will cost. Here's how to do it:
Write down each room in your house.
If a room is L-shaped (or other irregular shape), write down a room for each rectangle area in a given room. Eg. Living room and living room corner.
Write down the length and width of each room/section.
Determine the "room sq.ft." by multiplying the length x width of each room.
Determine the "total sq.ft." by adding the "room sq.ft." for each room.
Determine the "total flooring needed" by multiplying the "total sq.ft." by 1.10 to leave room for waste
Not too hard, huh?
Now just take your "total flooring needed" and multiply it by the square foot price of materials only or laminate installed price given above.
This is your estimated total project cost for laminate.
Factors that impact what you pay
I've covered estimated costs for laminate, but it's also important to cover what can affect these prices. In fact, most laminate you see in stores will be more or less. So how do you know when you a laminate is lower or higher priced that its cost is justified? In other words, how do you know if you're getting a bargain or ripped off?
Here are common things that you might pay extra for:
Things that should affect the cost and quality of your laminate
These are the things that make sense to affect the price of laminate:
design: embossed textures, darker colors
moisture barrier
This means these are things you can expect to pay more for as they get higher quality. The trick is what is "good enough" for you. You can click the links above to get more information on what your sweet spot would be for each category. Once you decide what that sweet spot is, you can figure out the bargain laminates that fit your requirements.
Things that affect the cost but make no difference on the quality of your laminate
Some things might impact the price of your laminate but really shouldn't because they won't make a difference in the product you install in your home. These are factors that shouldn't matter:
where you buy
when you buy
how well you negotiate
trends
brand names (some debate here since some brands may be known for quality)
The benefit with these factors that "shouldn't" affect the price is you can find bargains here: Find the stores that are willing to work with you; buy at the right time of the year (Christmas/New Years time is best); learn to be friendly and negotiate. Each of these can lower the cost of your laminate.
Captain's parting words!
Outside of having a flooring installer measure your home, you should have the best customized laminate cost estimate for your flooring project. Not only that, but you'll be a savvy shopper knowing what affects the price of the laminate, and when you're paying for too much vs not enough.
Now that you've made a budget, check out the Captain's guide on laminate 101 to make sure your investment in flooring doesn't go to waste. If you're ready, just find out how to install laminate flooring.
Any other questions on the cost of laminate? Leave a comment below.
Average Cost To Install Laminate Flooring
Price Range:
$970 - $1,690