Ultimate Guide to Carpet Financing
You've seen how much carpet costs, right?
Probably why you're here.
It doesn't take a big house to need to fork over $5,000 for good carpet. So how are you supposed to pay for it?
There are 4 basics ways to pay for carpet: cash/check, home equity line of credit, store financing or credit card. Each option can be the perfect one for you. But each option can also be a financial disaster.
Let's go over the pros and cons of cash first. Then I'll review home equity lines of credit. I think it's worth your time to read these even if you don't plan on paying using either.
Chances are you're here because you're considering store financing. And I won't let you down. I'll let you know why people go broke from store financing major home improvements, but also why it can be a great idea.
(Disclaimer: I am not a financial consultant, accountant, or lawyer. My advice below I believe to contain useful warnings and comparisons of different options available for you to pay for your carpet. But since I am not a financial professional, you should seek one before making any financial decision.)
Cutting to the chase on my favorite way to pay: If I'm buying flooring, I use my Chase Freedom Unlimited Card. Why? It gives me 1.5% cash back on any purchase, and I've always been happy with Chase on claims when I've been wronged by a seller. As a bonus, you'll get an extra $150 for just signing up with my referral link here. (I also will get a bonus from Chase, so appreciate any support!). So some simple math, if you buy $4k worth of flooring, you'll get $210 cash back (150 + 1.5% * 4k)!
Paying for carpet with cash or check
I almost didn't even talk about cash—after all, cash is pretty simple. Right?
The truth is cash can put you at risk, and it doesn't have some of the benefits of credit. So it's worth considering that cash may not be your best option. Let's break down the pros and cons:
Pros of cash:
Peace of mind knowing you have the money to pay for what you're buying
Don't have to worry about fine print biting you later
You know exactly what the carpet costs. No hidden interest or fees
Can make negotiating easier (the salesman sees you're ready to pay)
You may get a cash discount!
Cons of cash:
You need to rely on a receipt to show legal proof of your purchase
You may waste away your emergency fund (will you have any cash leftover in case your water heater breaks?)
You don't have protections against a bad purchase that some credit options may give you
If you want peace of mind, cash is a great way to pay. You know you aren't buying more than you can handle. Also, there is no better negotiating tool than showing off your stacks of hundreds.
The risk of cash it doesn't leave a trail showing it came from you. To protect yourself, do a couple of things: make sure to get an itemized receipt in case something goes wrong with your purchase, and make sure you have enough cash left over for a rainy day.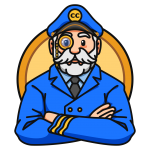 Captain's tip!
Have the cash on hand? It may be better to pay with a check. Check gives you proof you paid for the carpet. Just don't bounce it! And, you can still bring cash with you to get the salesman excited to cut you a deal.
Paying for carpet with a home equity
Carpet is an investment that adds to the value of your home. This makes it reasonable to use home equity to pay for it. The difference between home equity loans is beyond this article. But if you're interested, here's a good article on home equity line of credit vs home equity loan.
Pros of home equity loans:
Let's you upgrade your home when you don't have a big savings account
Flexible long payment schedules
Low-interest rate (varies but will be your lowest option in most cases)
Cons of home equity loans:
If you can't pay it, they "own" your house to get their money
Can make you want to spend more on carpet than you financially should
Fine print could lead to unexpected loan fees
Home equity loans allow you to upgrade your carpet with flexible low payments. This means you can purchase higher quality carpet than what you could with cash. At current interest rates, this may be a good move. But there are risks with any loan, so make sure to get financial advice from a professional. This is a good article by the FTC reviewing some risks with home equity credit lines.
Paying for carpet with store financing
Carpet stores are well aware that new carpet is a big investment. This is why many will offer you financing to get you to buy. It's a great sales tactic to increase sales, but it also can be to your advantage. These loans may have low or no interest for a period of time, but should you take the bait?
Pros of store financing
Let's you upgrade your home when you don't have the money now
Can be free money for a period (often 6-12 months) freeing you up to put your cash into investments or other home improvements
Store may provide a better deal if you finance through them
Cons of store financing
Many of these agreements get dangerous if you don't pay them off when interest hits
If you go past "no interest period," you may end up with a high-interest rate
If you go past "no interest period," you may have to pay back that interest retroactively
Often in-store financing is the equivalent of a maxed out credit card = temporarily may hurt your credit score
Store financing can be a great way to free up your cash. You can use your idle cash to pay for other home improvements, or even invest it until it comes time to pay off the financing. The danger in store credit is there is often fine print that leads to unexpected extra payments and a high-interest rate after the period of free financing. The take-home message: don't take store financing if you can't pay it off in the "free period."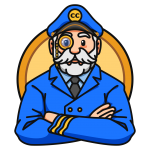 Captain warning!
Many people have good intentions of paying the bill off, but unexpected events like a house emergency, health issue, or losing your job could make these loans a huge financial disaster. Also, make sure to read any fine print!
Paying for carpet with credit card
Store credit (discussed above) is often a credit card, just marketed differently. So everything I said above applies here. Here are a couple of additions worth mentioning for credit cards:
See store financing for pros and cons of credit cards (most of these will apply)
Credit cards with rewards can give a good amount of cashback for large purchases
Opening a new credit card with no interest likely will bite you if you don't pay it off before the period is over
Credit cards often have protections and will fight for you if you aren't happy with your purchase
The biggest advantage of credit cards is they may help fight for you if the store tries to screw you over. In other words, if you feel like you don't get what you paid for, your credit card company may tell the store to make it right, or they won't pay the store and return the money to you.
Many credit cards will even give you cash back on your purchase. This could easily be over $100. But $100 isn't worth it if you get charged for interest later. This is the key: only use a credit card if you can pay off the balance immediately! High interest and other fees may kick in after promotional periods.
If you decide to go with a credit card, my favorite is the Chase Freedom Unlimited which you can find more information on and get a $150 bonus for signing up by clicking here. I also get cash back if you sign up, and appreciate your support. Why do I like it? Well, if you buy 3k in flooring, you will get $210 cash back (the $150 bonus + 1.5% * 4k = 210). I've also always found them very helpful in the few times I've had to dispute a bad purchase.
Captain's parting words
I don't want to sugar coat it. Financing carpet is a major financial decision. Making a bad choice can leave you broke. Here's a rule to lower your risk: don't buy carpet until you have 80% of the cost in your bank account. But this doesn't mean you need to pay for 80% in cash just because you have it. Credit sometimes offers unique cash back opportunities and "free money" offers. It's all about the details. As you can see, financing such a big purchase is stressful. I congratulate you for taking the time to research your options. After all, it's your hard earned money.
Average Cost To Install Carpet Flooring
Price Range:
$845 - $1,650