This is a complete guide to luxury vinyl flooring brands. It comes from reading about popular brands features, comparing brands, evaluating luxury vinyl tiles, and contacting brands to do a little "investigative reporting."
Basically, I try to hit the important things that will matter to you when shopping for a brand.
For each brand, I cover what segments the brand hits: budget, middle of the road, or premium. I also cover their stance on VOCs and phthalates, which can impact health and is important to many luxury vinyl shoppers.
If I don't cover a brand you want to know about, or you'd like to know more on any brand, let me know in the comments. Chances are other people would like to know, too.
Let's start with how much brands do or don't matter…
Luxury Vinyl Flooring Cost:
Prices
Low End
Mid Range
High End
Total Cost
$1,231
$1,383
$1,825

See Costs in Your Area!
Start Here - Enter your zip
Compared to mid-level and low end vinyl tiles, Luxury Vinyl floors cost about 50-75% more. In real dollars, you will be paying anywhere from $3.25 to $5.50 per sq. ft.
What do you get for the extra material cost? Number 1 upgrade is usually the built-in 1/16″ to 1/8″ thick padding adhered to the bottom of each tile, making walking on the luxury vinyl much more comfortable (especially when you also use a padded underlayment).
Number 2 is a thicker and much more impact-resistant tile. If basic vinyl tile is about 4.5MM thick (or thin), luxury vinyl will be 7-8 MM thick, which make it a lot stronger, and long lasting.
Then you get some more pretty colors from the more premium product, which most manufacturers reserve for the high end lines.
As far as installation costs – there should not be any difference in labor prices for either regular or premium vinyl. However some contractors may try to add a 25-75 cents premium.
Do luxury vinyl brands matter
Average Cost To Install Vinyl Flooring
Price Range:
$1,105 - $1,960
The short answer: yes and no.
Okay, maybe that's a cop-out answer, but let me explain.
I think you can buy a durable luxury vinyl that you'll love by shopping and following these 2 steps:
know what specifications matter (our unbiased luxury vinyl guide will cover this for you)
shop in-person to see and feel the luxury vinyl to make sure you'd love it in your home
You can do this and find a perfectly good "generic" LVP (luxury vinyl plank). The benefit of brands is they stand for something. That's it. But sometimes this can be a big deal.
So what can a brand of luxury vinyl stand for?
how well-made and durable the luxury vinyl is
how thick and good of a feel the luxury vinyl has
unique designs and patterns that you won't find elsewhere
what chemicals are used in the flooring (this is important)
other brand "intangibles"
Points #1 and #2 can easily be found by looking at the luxury vinyl specifications. So they don't matter much, but sometimes it's nice "knowing" that your brand is good at these without looking at specifications.
Point #3 can also be easily figured out on your own by shopping in-store and looking at samples of your LVP. Do you like how it looks and feels? So maybe brand doesn't matter too much here, but it can help especially if you're buying online. Or if you just want confirmation that it does look and feel good (occasionally it can be difficult to determine until it's in your home).
Points #4 and #5 are the most valuable when it comes to brands. It's worth giving its own section.
Average Cost To Install Vinyl Flooring
Price Range:
$1,105 - $1,960
Luxury vinyl brands with phthalates, low VOCs, and other commitments
At times, luxury vinyl received a bad reputation for safety. Most commonly, luxury vinyl is made with plasticizers (chemicals that keep plastic from breaking) called phthalates.
The problem is phthalates have been accused of causing problems with child development and even being a carcinogen. Some of these claims aren't proven, but there's enough evidence that some countries have banned or considered banning them.
So what to do? (being on this page you probably guessed it)
There are certain brands that have committed to using phthalate-free and low VOC (indoor air pollution that every floor, furniture, paint etc emits) flooring.
In addition, some brands have other intangibles like being made in the USA. That may not matter to everyone, but keep in mind, it can sometimes be difficult to control something like phthalate-free when flooring manufactured in another country.
So let's start talking about the brands. I'll cover what the brand is known for as far as points #1-3 above (quality of construction and looks), and I've also researched (emailed, called, etc) companies to determine who is not using phthalates. Let's dive in (brands are in alphabetical order):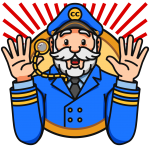 Captains warning before starting!
A few notes on brands: 1. There is no guarantee with brands. They can stand for something but that doesn't mean they have a contract to hold up to it (although they usually do) 2. Many times there are smaller lines or brands within a big brand. I try to cover some of these in this article (but they will be listed by big brands). 3. When I make statements like a brands policies on VOCs, these are not guaranteed to be accurate or up to date. At the time of writing, this was the best information I could find out but is always subject to change.
Average Cost To Install Vinyl Flooring
Price Range:
$1,105 - $1,960
Armstrong Review
Armstrong is a major flooring manufacturer and is not ignoring luxury vinyl. They have tons of luxury vinyl options to choose from. They have a few different brand lines with varying levels of quality within each. They have two brand lines: Luxe and Vivero.
Armstrong Luxe
Armstrong Luxe has a good warranty but is not Armstrong's highest-end line as far as durability. That said, it should be pretty good. What makes this flooring unique is it is one of the easiest luxury vinyl floors to install (all luxury vinyl is easy to install, but this takes it to another level). The reason is it has an adhesive on the bottom that can be repositioned after its down. So basically just peel the protector off the bottom, apply the vinyl plank to the floor.
Armstrong Vivero
Armstrong Vivero has an advanced scratch coating. While Luxe should be durable, this will be better especially if you wear high heels, cleats, have pets, or drag furniture. Anything that could scratch the luxury vinyl. It doesn't have the peel-off adhesive but has locking or glue-down methods available and is as easy to install as other luxury vinyl brands.
Their stance on VOCs and phthalates
Armstrong doesn't use ortho-phthalates in its products. Orthophthalates are the phthalates that are publicized as having potentially harmful effects. It uses a substitute called terephthalates. Similar name, but they claim these terephthalates are completely separate and not shown to cause the potential health side effects of ortho-phthalates. My extensive web research (for whatever its worth) tends to agree with their claim. The EPA classifies refers to ortho-phthalates when discussing the harms of phthalates and considers terephthalates a separate entity.
Coretec Review
Average Cost To Install Vinyl Flooring
Price Range:
$1,105 - $1,960
Coretec is considered a premium brand in luxury vinyl. They have some of the most realistic wood and tile looking vinyl you'll find. They're also manufactured in the United States and made a commitment to manufacturing planks with low levels of VOCs.
Coretec Plus
Coretec Plus is their premium line. It's differentiated by a cork backing. This makes the floor a little softer, can overcome minor imperfections in the subfloor, and warmer in the winter. This won't be for everybody but can be a nice added touch.
Their stance on VOCs and phthalates
Coretec hasn't responded specifically to phthalates, but they are Greenguard certified which is a strong endorsement on low VOC levels.
Floret Modin Rigid Review
Average Cost To Install Vinyl Flooring
Price Range:
$1,105 - $1,960
Flooret has a couple of lines of luxury vinyl but seems to be phasing most out in favor of their Modin Rigid collection. This makes it easy to summarize because they essentially only have one floor (where many vinyl manufacturers have different lines with varying quality and specifications). They use high-quality design: true textures so you can "feel" the design (not just a printed picture of wood like lower quality luxury vinyl) and it comes with an attached underlayment to give it a softer and warmer feel.
Probably Floret Modin Rigid's most impressive feature is its 40mil wear layer (although that's likely overkill… shows their stance on going the extra mile). That or its stance on making healthy and environmentally-friendly luxury vinyl. More on that…
Their stance on VOCs and phthalates
Flooret takes a hard stance against chemical pollutants especially those found to harm your health. When contacting them, they assured their products are phthalates-free, formaldehyde-free. They not only are FloorScore Certified, but they pass the strictest Indoor Air Quality Standards (California's CARB II testing) and count toward LEED certification (the most popular green building certification). Overall, I'm extremely impressed by Floret's innovation and stance in taking health and environmentally friendly aspects of luxury vinyl to a new level.
Karndean Korloc Review
Karndean is less common than some brands on this list, but it has been a leader as far as luxury vinyl innovations. That said, I think there are many more "premium" luxury vinyl players who have caught up. Still, don't think you can go wrong with this flooring. Environmentally (indoor air pollutions and chemicals used) is a priority for Karndean. They have set about every standard you can. It also includes a pre-attached foam backing which should be effective at noise reduction and give an extra softness to your floor.
Their stance on VOCs and phthalates
Consistent with its luxury brand, Karndean luxury vinyl has no phthalates and little to no VOCs. As you'd expect, they are also FloorScore certified.
Lansfield Review
Lansfield is a Builddirect exclusive flooring that makes affordable but good quality luxury vinyl. Most all of their products I've seen have impressive wear layers of 20mil. They have many different lines of luxury vinyl, and the thickness and designs can vary. There are definitely some beautiful designs, but I would sample the floor before you decide to install it in your home.
Their stance on VOCs and phthalates
Last time I checked, all flooring on Builddirect is vetted and must pass the California Air Resources Board Phase II compliance standards—considered some of the strictest (and overly strict by some) standards in the world. It limits levels of VOCs found to be harmful.
Average Cost To Install Vinyl Flooring
Price Range:
$1,105 - $1,960
Lifeproof Review
Lifeproof is Home Depot's line of luxury vinyl. Like most big manufacturers, luxury vinyl quality varies, but you just have to look through the specifications especially wear layer to make sure it's good quality. From what I've seen, most of their flooring has a 6 mil wear layer which is good but not great. So despite its bold claims of "life proof," it may not be the most durable against foot traffic (still should be pretty good, though). One area Lifeproof and Home Depot is particularly impressive for a big retailer is its stance on only providing eco-friendly flooring. All Lifeproof flooring is Floorscore Certified and phthalate-free.
Their stance on VOCs and phthalates
All Lifeproof flooring is phthalate and formaldehyde-free. That's a big deal coming from a big retailer. Hats off to Home Depot.
Lumber Liquidators Tranquility Review
Lumber Liquidators is known as a discount flooring distributor. Being in that territory, I've also read and heard complaints of people being disappointed in the quality. That said, I've been impressed by some of Lumber Liquidators Tranquility luxury vinyl. I've found some to have 20mil wear layers and 5mm thickness I think good deals can be had had at Lumber Liquidators, but since there is a mix of quality, you'll want to do your homework.
Their stance on VOCs and phthalates
Not great. They seem to have formaldehyde and phthalates in their flooring. When I talked to customer service, they told me it has "safe" levels, but I don't know if I trust a flooring company to tell me what's safe. If you want to avoid phthalates, I think you'd have to pass.
Mannington Adura Max Review
Mannington has a few lines of luxury vinyl ranging in quality. It starts with their Adura line which is inexpensive but lesser quality. The Adura Max, as well as the Adura Apex, are their high-end line with 8mm thickness and a 20mil layer that gives it a durable feel and performance.
Their stance on VOCs and phthalates
Mannington Adura floors are Floorscore certified meaning they are low on VOCs, but I have not received a specific response as far as phthalates.
Mohawk Review
Mohawk is a mega-flooring brand, so they aren't ignoring the fast-growing segment of luxury vinyl. They have a wide range of luxury vinyl from budget to more premium. It's great to hit all types of floor shoppers but means you have to do a bit more homework. In fact, I've emailed their support regarding their different lines and the response was essentially "you'll have to ask the retailer."
Their stance on VOCs and phthalates
Similar to their response on lines of flooring, support really wasn't able to tell me. I'll dig a little deeper, but in the meantime, probably stay away if you're wanting to avoid phthalates and VOCs.
Shaw Review
Average Cost To Install Vinyl Flooring
Price Range:
$1,105 - $1,960
Shaw is like Mohawk: one of the biggest flooring manufacturers. These manufacturers usually have a wide range of lines to cover everything from budget to higher-quality. The problem is you have to do your homework more yourself. I haven't received a response from Shaw regarding their product lines or their stance on phthalates and VOCs. I'll keep trying and update as I receive more information.
Smartcore Ultra Review
This is a Lowe's exclusive luxury vinyl. I'd call it a mid-range luxury vinyl with a 12 mil wear layer, but it does have a lifetime warranty (although, I usually think warranties are worthless). It's not the cheapest flooring (after all, it is pretty good quality), but it fits most budgets at around $3-4 a square foot.
Their stance on VOCs and phthalates
This Lowe's flooring is Greenguard certified and free of formaldehyde and phthalates. It's good seeing some of the major retailers' big brands taking steps against indoor air pollutio
Vesdura vinyl plank review
This is the #1 brand on BuildDirect's website. It's a wide-ranging brand but generally very good quality. The high-end is nearly 9mm thick, has a 28mil wear layer, and an eco-friendly foam layer. Even their most budget-friendly products don't go below a 10mil wear layer. Also, all of their floors are FloorScore certified for low VOCs. I believe this is a private labeled brand (multiple manufacturers put it under this name), and it has very inexpensive luxury vinyl for the level of quality.
Their stance on VOCs and phthalates
I'm unable to find this companies stance on VOCs/phthalates since they are private labeled; however, they are sold by BuildDirect and BuildDirect verifies that all of their floors meet California's CARB II standard, which is strict for indoor pollution (but doesn't necessarily guarantee no phthalates).
Captain's parting words!
I think often flooring shoppers care too much about the brand. However, there are still certain brands that will or won't be for you.
Hopefully, this article helped point you in the right direction.
If you haven't already, I'd recommend checking out my unbiased luxury vinyl guide to determine other (possibly more) important factors when buying your new floor.
Good luck!
Average Cost To Install Vinyl Flooring
Price Range:
$1,105 - $1,960