Best Vacuum for Cat Litter (aka poop gravel)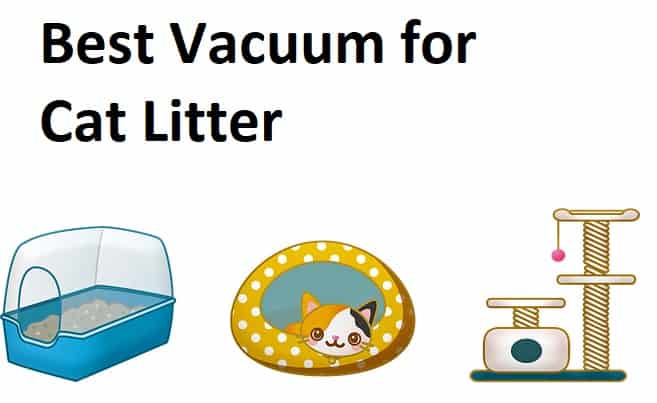 I know a lot of people that love their cat, but none that love its poop gravel (cat litter).
It's the equivalent of humans using the toilet and then splashing the water around everywhere. Nobody wants to touch it.
So what are the best vacuums to get rid of the cat litter?
Why I excluded upright and all-purpose vacuums from this list
There are a couple of routes I could have gone here:
What is the best all-purpose/upright vacuum to pick up cat litter?
What is the best handheld or canister vacuum for cat litter?
For this article, I chose to focus on option #2. Here's why:
If you want the best all-purpose vacuum for cat litter, each of my best vacuums for the money and best overall vacuums do an excellent job of removing cat litter. So if that's what you want, it's covered in those articles.
On the other hand, I like to have a separate vacuum for debris like poop gravel. There are a few reasons why:
cat litter can clog filters and other components creating costly repairs
and the smell can sometimes "stick" to the vacuum and you get a whiff every time you run it
smaller vacuums are easy to access and use (who wants to lug out the upright every time?)
This is why I think a separate vacuum for cat litter is best. And the good news, you can get a fairly inexpensive one to do the job.
Here are my top 3 vacuums for picking up poop gravel:
(p.s. one effective thing I've found for cat little is a cat litter mat like this one. it keeps all the litter in one place for easy dumping)
Top 3 vacuums for cat litter
| | | |
| --- | --- | --- |
| Best Overall | 2nd Place | Best All-Purpose |
| | | |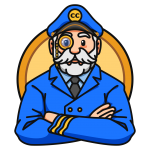 Captain's notice!
When I recommend a vacuum, there is a link to a product page (usually on Amazon). I may receive a small commission if you purchase after clicking it. I receive the same small flat percentage with any vacuum, so it does not change what I recommend or what you pay. All reviews are 100% unbiased.
HoLife Lithium Handheld [Best Overall]
: This vacuum wasn't on my initial radar but quickly earned the top spot on this list. HoLife is a German brand but on Amazon, it ships out of the United States. This vacuum has incredible suction for a handheld, making picking up cat litter simple. My only warning would be it is an overseas brand. Customer support on Amazon should be good, and from what I've seen customer support with the company has been pretty good, but this is a little risk outside of your Amazon warranty.
excellent suction
easily removable dust canister for cleaning
easy to dock/recharge cordless
able to pick up wet and dry materials which is critical for wet litter
Check out the latest price on Amazon by clicking here
Black and Decker Lithium Cordless [2nd Place]
: This is a very close 2nd to the HoLife vacuum, but comes with these benefits: it has United States customer support, and it's about $10 cheaper at the time of writing. You'll find this vacuum easy and excellent at picking up litter.
excellent suction
easily removable dust canister for cleaning
easy to dock/recharge cordless
easy to wash dustbin to clean out the litter
multiple nozzles to suck up tight to reach spots
2 year warranty and U.S. Customer support
Check out the latest price on Amazon by clicking here
Dyson V7 Cordless [Best All-Purpose]
: Okay, so I gave reasons this list would be handhelds only, but this vacuum is worth mentioning if you want something to do it all. The Dyson V6 can clean anything. It wall mounts and does an excellent job on hardwood, and is the only cordless vacuum I found to do a decent job on carpet. It can also detach to become a handheld. Great for your cat litter or other cleaning projects. Note: there are 4 versions of the Dyson V-series. This is my favorite for most people, but you can compare the Dyson V-models here.
best suction for a cordless vacuum
can be used for any vacuuming job, including an "okay" job on carpet
just enough tools to do anything but not enough to annoy you
Check out the latest price on Amazon by clicking here
A few considerations when buying a vacuum for cat litter
You'll run into countless options of features and styles of carpet cleaners. Some features and gimmicky but some are worth considering. Here are a few things to consider:
Type of vacuum
There are 7 different types of vacuums. Usually for cat littler you'll want a handheld, a shop-vac, or a robot vacuum.
For this article, I stuck with handhelds and a high-performing stick. The reason is I see these as the best vacuums designed specifically for cat litter.
Vacuums like the best uprights will definitely clean up your cat litter, but they're over-kill. If you're interested in an upright, just check out my vacuum guide.
Easy to disassemble/remove
Cleaning cat litter is naturally a dirty job. It's a dusty material and worse when wet. This gives you a couple of problems:
dirt/debris stick to the inside of the vacuum
pieces of cat litter can get stuck in filters and other areas of the vacuum
If you don't have a vacuum you can clean out and take apart with your hand, this build up will reduce the performance of the vacuum over time, and eventually be what kills of your vacuum.
Suction power vs opening size
The dense little rocks of cat litter take focused suction to remove. If you have an upright vacuum, the bristles usually will take care of it.
If you're using a handheld vacuum or hose, suction power is important. You can partially base this on air watts, but some vacuums won't list this. Another option is to base it on amps, but this is the amount of electricity a vacuum uses. This isn't always equal to how much suction it has.
Another consideration is the opening size of the vacuum. The opening directly reduces the suction power. A small hose opening versus a big "mouth" opening on vacuum may be 4x more powerful of suction.
How much should you pay?
You don't need to spend much. As you saw with our top 3 vacuums, the best can be had for under $75. And going back the reason I don't use my upright on poop gravel, I wouldn't want to spend too much on a vacuum for this job because it's tough on any vacuum.
Captain's parting words!
Now you don't have to fear cat litter, the cat litter has to fear you.
Okay, that was cheesy, but you are now armed with the best vacuums to make the cleanup of cat litter simple. Each of those vacuums does a great job with suction, is easy to clean, easy to use, and relatively inexpensive.
Any questions on the best vacuum for cat litter or cleaning up poop gravel? Let me know in the comments below.
Average Cost To Install New Flooring
Price Range:
$1,215 - $2,460