Carpet Warranties: Are They Worth it?
Warranties are designed to take some of the risk away from customers, eliminating the worry of their product not performing as advertised. Unfortunately, warranties in the carpet industry rarely do much more than give customers a false sense of security that persuades them into a purchase.
The problem with carpet warranties lies in the fine print. All too often warranties are written in such a way that many customers have voided them in the first two years. Unfortunately for carpet shoppers, manufacturers are unlikely to give you the benefit of the doubt. If you have voided the warranty in any way, you are unlikely to receive any compensation for your claim.
If you want help finding a pre-qualified installer,
HomeAdvisor
is a company I recommend because they do the homework on the installer for you.
Click here
to enter your zip code and get connected with 3 installers in your area OR call this number instead: (888) 231-5203. I get a small commission if you use their service, but I believe it's a great service.
Common fine print in carpet warranties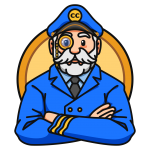 Captain's warning!
We do our best to protect you (the consumer) and give you up to date accurate information. However, we can not be responsible for any inaccuracies in this article. Warranties are legal documents, so seek legal services as necessary.
Carpet padding: Many carpet manufacturers lay out specifications for the carpet padding. This may include thickness, density, or both. Read the warranty before choosing the padding. If you are receiving free padding as part of the deal with your retailer, it's your job to make sure the retailer gives you the right material, weight, and thickness.
Cleaning specifications: Most warranties require professional carpet cleaning every year or two. Make sure to keep the receipt! One missing receipt gives the manufacturer a reason to deny your warranty claim.
Abuse: This is a broader category than the first two but equally important. Most warranties will describe appropriate levels of "use" of the carpet. This may include the amount of traffic, pets, or even light the carpet receives. This varies warranty to warranty, so there aren't any specific details we can give. Nevertheless, the point is to look carefully for how the warranty states the carpet can be used and if any proof is required to show the carpet was used in this manner.
Price: Manufacturers will want you to show proof of the carpet cost. This sounds obvious, but it can and does trip people up. Here's why: Wear warranties are typically guaranteed by the manufacturer, not the retailer. The retailer's receipt might include the cost of carpet, padding, and installation all as one price. In this case, the manufacturer won't be able to determine what you paid for just the carpet. To solve this issue, they likely won't pay you at all. How do you avoid this? Make sure to get an itemized receipt that breaks down each individual part of you purchase (carpet, padding, installation, taxes, and any other fees).
Captain's final words:  Carpet warranties are more of a sales tactic than consumer protection. Since warranties are easily voided, manufacturers can provide extended warranties that they know are likely to outlast the carpet. When carpet shoppers find a carpet they like and assume it will last as long as the warranty, they are often disappointed. For this reason, it is recommended that you ignore manufacturer warranties. Instead, educate yourself one what makes a quality carpet. Everything you need can be found on this website. This is much more likely to lead you to a carpet you'll love for years than any warranty will.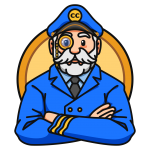 A note to those who insist on relying on a warranty:
Go over the warranty fine print in the store or at home before you purchase the carpet. Read all of the fine print and make notes of receipts you need to keep, maintenance you need to perform, and other proof of care the warranty requires. Make sure your carpet is installed to the manufacturer's standards. If anything in the warranty seems unreasonable, bring it up before you make the purchase, but keep in mind, wear warranties and most other warranties are honored by the manufacturer not the retailer. Never trust someone's word and get everything in writing.