Solid Hardwood vs Engineered Hardwood
You love the hardwood look but found out you have two choices: solid hardwood versus engineered hardwood.
Unlike laminate or luxury vinyl, engineered hardwood is made of real wood. The reason it's "engineered" is the base of the plank is materials other than the actual hardwood.
This gives engineered hardwood a real wood outside (visible side) but makes it perform differently than hardwood in some ways. Sometimes better, sometimes worse.
And that's what this article will cover. I'll grade carpet and engineered hardwood in 9 categories that likely matter to you as a homeowner. By the end, you'll know which is worth your hard-earned money.
Durability
When it comes to durability, hardwood is a clear choice. Unlike engineered hardwood, which comes in layers, solid hardwood can be frequently sanded down and refinished to make it look like new. Engineered hardwood may be sanded once or twice before risking damage to the solid hardwood veneer. However, solid hardwood is more vulnerable to dents and scratches than engineered hardwood, even if it can be sanded down and refinished.
The winner? Solid hardwood.
Cost
The costs of both hardwood and engineered hardwoods will vary and both can have wide ranges from the lowest to highest price points.
Engineered hardwood can be anywhere from 3-13 dollars per square foot. Its prices vary depending on the quality of the base layers, the wood species, the width of each plank, and how many layers it has. Mid-range engineered hardwood has a 5-layer core and runs 5 to 10 dollars per square foot.
Solid hardwood's price varies depending on the size and thickness of each plank, and the type of wood used. Rare and imported woods are going to cost more than common American varieties such as oak and maple. Usually, you can buy solid wood floors for around 5-14 dollars per square foot, which is about the same as the mid to upper-quality engineered hardwoods. Mid-range floors like cherry and oak are also around 5-10 dollars per square foot.
The winner? Tie. National averages for both engineered and solid hardwoods are nearly equal. However, when comparing a specific wood type, such as maple, you may find that the engineered is more expensive. ($3.50-6.00/sq ft v. $10-11)
Maintenance
Since both solid hardwood and engineered hardwood have real wood where you see and walk every day, daily maintenance between the two types is almost identical. You will want to sweep and use a dry or damp mop regularly, and not leave any water standing on the floors. There are special floor cleaners you can buy specifically for hardwoods that will not damage it, and you would buy the appropriate kind for your type of wood. Otherwise, they are both very easy to care for and keep clean.
In the long run, the solid hardwood will be easier to maintain because it is the same all the way through and not layered like the engineered hardwood. In other words, if anything happens to the top layer of engineered hardwood, you will have to replace the entire board, and it can be hard to match the exact color and size after the fact. If something happens to the solid hardwood, you can sand it down, or, if necessary, buy an unfinished piece and stain it the appropriate color.
The winner? Solid hardwood.
Appearance
While engineered hardwood may not have the same scent when freshly laid down as solid hardwood, both have the craftsmanship and appearance of the wood color and tone you have chosen. If you choose solid hardwood you will have more choices, however, as engineered hardwood is mostly formed out of a select group of common wood types. Others, such as pine, are rarely made out of engineered wood.
While they are very much alike, there are key differences. When properly cared for, solid wood will maintain its look longer than engineered hardwood. Another key difference is with the color. Engineered hardwood can give you almost any traditional appearance for wood flooring, but with solid hardwood, you can get the custom look you want by ordering unfinished wood and staining it. Unstained or unfinished engineered hardwood floors are harder to find and there are fewer wood types to choose from.
The winner? Solid hardwood.
Resale Value
Both engineered hardwood and solid hardwood have excellent resale value, depending on how well they have been maintained. Since engineered hardwood is made out of a solid wood layer on top and matches the appearance of solid hardwood to the casual eye, they are often listed as "real wood." This makes them equally attractive to buyers while perusing real estate brochures.
Other factors will impact the exact prices. Since solid hardwood has a longer lifespan than engineered wood, that can raise the home's value. Also, there is a sentimental value to genuine hardwood floors that engineered hardwood isn't able to match. As long as the floors are in a moisture-free zone and well-kept, solid hardwood has the better resale value.
The winner? Solid hardwood.
Moisture resistance
While solid hardwood's overall durability is superior to engineered hardwood, the engineered hardwood will hold up better in humid and wet conditions. Usually, solid hardwood requires your home's humidity to stay between 45 and 65 percent, which may not be easy depending on where you are and the season.
Engineered hardwood is built in layers, and its plywood layer has fibers that run crosswise. Crosswise fibers do not flex or warp as easily as parallel fibers, which is what solid hardwood is made out of. Solid hardwood is definitely not recommended for basements, bathrooms, and other rooms exposed to humidity and water. Engineered hardwood is safe to install in finished basements with a proper subfloor, assuming that the basement is not going to be exposed to water.
The winner? Engineered hardwood.
Installation
Engineered hardwood is more forgiving during the install. You can use different methods including stapling, nailing, interlocking pieces, or glue. Engineered hardwood can be installed as a floating floor and directly onto a concrete sub-floor.
"Adjustable" height of the floor may not sound like much, but it can be huge when it comes to an install. It can save you from having a gap between your counters and appliances, or worse, not being able to fit your floor under them without moving your appliances and cabinets.
Since solid wood normally cannot be installed directly onto a concrete sub-floor, you have to add a plywood base underneath then install the floor onto the plywood. Combined, that can raise the height of your floor by 1.5 inches during a remodel, which then impacts doors, cabinets, and appliances. This will not be an issue so much with new construction, but if you are planning to remodel it's definitely something to consider. Solid hardwood is not used in a floating floor, and it is normally nailed or stapled down. Some newer planks have the interlocking feature built-in to ease labor costs.
The winner? Engineered hardwood.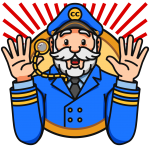 Captain's warning!
I'm all for DIY projects, but neither of these is the easiest. If you want to take it on, more power to you. If you're on the fence, I'd say go with an installer. They can be harder than they looked—particularly regular hardwood.
Environmental impact
The environmental impact of solid hardwood will vary depending on how the tree was sourced. You can check to see if the manufacturer is certified by the Forest Stewardship Council (FSC) if you want to make sure that it is sustainable and properly harvested. In those cases, the impact is lessened.
Overall, engineered hardwood is considered to be more environmentally friendly. The base will use recycled wood pieces from larger projects, which keeps them out of landfills, and by using a smaller amount of the hardwood tree for the visible floor, fewer trees get cut down. Freight costs are also lower for engineered hardwoods because they weigh less. That gives them a lower shipping impact too.
The winner? Engineered hardwood.
Radiant Heating Systems
Another benefit to engineered hardwood is that it can be placed on radiant heating systems. Solid hardwood can crack under the heat, but the more flexible plywood base stands up to the radiant heating system without buckling.
The winner? Engineered hardwood
Captain's parting words!
When it comes to solid hardwood floors vs engineered hardwood, the differences are more subtle.
I tend to like standard hardwood for it's classic and natural feeel. Plus, it allows for more refinishing = longer longevity since it's hardwood throughout the entire floor.
There are still times I'd go with engineered hardwood over regular hardwood: any significant exposure to moisture/humidity or with radiant heat.
Either way, check out our unbiased hardwood guide for more tips on buying hardwood (engineered to regular).
Anything else you want to know about hardwood or engineered hardwood? Let me know in the comments below.
Average Cost To Install Hardwood Flooring
Price Range:
$1,710 - $ 3,745