Best Carpet for Pets (and Which Carpets to Avoid)
If you could ask man's best friend and your favorite feline what type of flooring you should purchase, they'd undoubtedly pick carpet for its warmth and comfort.
But if you ask your golden retriever to go easy on your new carpet, she'll make no promises. Dirty paws and poop on the floor happen. It's the life of an animal. Some of the more spiteful cats may even "get back at you" by sharping their claws on your new flooring.
Despite the occasional headaches they may trigger, we love our pets. So if we're going to live with them, we need to adapt. This means purchasing a carpet that will do the best job at protecting against the unique demands of cats and dogs. The good news is you don't have to splurge on your carpet for it to do its job… you just need to know what features hold up well to pets and which you want to avoid.
Accidents Happen
If it's going to rain, you grab an umbrella. If your carpet is going to get hit with one of the 3 P's (pee, puke or poop), it needs to have protection. By protection, I'm talking stain protection.
Every animal, no matter how well trained, will get sick at one point, and they aren't going to make the toilet… make sure your carpet is ready for it. This makes name brand nylon, Smartstrand, and polyester good options for their stain resistance. Which one of these to pick? There are 2 philosophies I'll explain below.
Captain's Big Animal vs Small Animal Philosophy
There are two different approaches you can take when buying carpet that is likely to be damaged. One philosophy is that you should buy the most durable carpet you can, or the new carpet will be trashed before you have time to enjoy it. The other philosophy is to buy a cheaper carpet because your carpet is going to take a beating no matter how durable it is, and with cheaper carpet, you can afford to replace it with fresh, new carpet more frequently—let's say every 5 years vs every 10 years.
So why do I call this the big animal vs small animal philosophy?
Big animals (medium to large-sized dogs) weigh enough to be considered another child running around the carpet. This requires extra resiliency from the carpet. A cheap carpet will break down quickly, looking old and matted down. Another thing "big animal" stands for is an animal that is better about not having accidents on the carpet. Consider choosing a Smartstrand or nylon carpet with good stain protection for "big animal" carpet, and make sure the density and other carpet performance factors are up to par.
Small animals don't beat the carpet down physically. In other words, a carpet doesn't have to be very durable to hold up to a Chihuahua prancing around. This means you shouldn't have to worry about your carpet being crushed after a year of your small animal walking on cheap carpet. In this case, the inexpensive route may be the way to go because you can replace your stained carpet guilt free in a much shorter time period. Consider going with a polyester or olefin carpet here with low-medium face weight or density.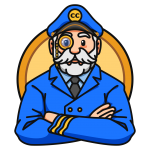 Captain's clarification!
You can't just blame it on the animals. When I say "small dog", I mean that the room doesn't take a big beating daily. If the room has a lot of human traffic, it may be wiser to take the "big animal" philosophy. Also, if you have a small animal that you're confident is good about not doing the 3 F's (see above) on the carpet, then you may want to go with the "big animal" philosophy as well.
The Popular Carpet You'll want to Avoid
Berber carpet is popular for many good reasons, but it also has drawbacks.
The primary drawback being it's not animal-friendly… or rather, animals aren't friendly to it. One reason is that the looped style of Berber is a perfect design for animals to snag their claws and cats sometimes treat it as a scratching post. This results in snags, which can permanently damage the carpet. Even if your animal is declawed, it can cause problems for Berber due to Berber's unique tight weave. This tight weave helps it resist stains, but it also makes stains difficult to get rid of when they occur. While there are cases where pet owners have been very happy with their Berber carpet, I don't think it's worth rolling the dice.
Does the Padding Make a Difference?
If only this question had a simple answer. Many salesmen may direct you to moisture barrier padding. While there are cases where I don't like moisture barrier padding (such as in damp basements), I do think it can be effective with pet urine. Pet urine can penetrate through normal padding and into the floor board. This makes it very difficult to remove the smell, even for professional carpet cleaners. Moisture barrier padding should keep the liquid from reaching the floorboard, so it can be extracted more easily. Keep in mind, this padding doesn't work miracles (pet urine may still be difficult to remove), and it also requires that you have a competent installer that you trust to install it correctly (it requires special installation to maintain the "sealed" surface).
Captain's parting words!
There's no reason man's best friend and carpet can't coexist. It just takes a little extra thought to get the right carpet. While the "big and little animal" philosophy is in some ways self-explanatory, it doesn't always hold true. Here's what to keep in mind: the more traffic (bigger animal or a room frequently used by people) and the better trained your animal is at not doing the 3 P's in your home, the more you consider "big animal" carpet and vice versa. If you want to go with moisture barrier padding, make sure you trust the installer. And after your carpet is installed, remember to always clean up accidents as soon as you notice them—especially urine. Now you and your favorite animal can live happily ever after.
Any questions on carpet for your pet? Let me know in the comments below.
Average Cost To Install Carpet Flooring
Price Range:
$845 - $1,650